Control the
Cure, Cracks,
and Color

System Value Statement
Canvas Control
HIGH-PERFORMANCE CONCRETE
REDUCING OR ELIMINATING JOINTS, CURL AND CRACKS
EXCEPTIONAL CURE, SUPERIOR COLOR, UNIQUELY SUSTAINABLE SUBSTRATE CONTROL THROUGHOUT THE POUR
EARLY CONSTRUCTION STAGING
PROMOTING BEST CONCRETE PRACTICE
Why Green Umbrella Canvas Control?
Green Umbrella Canvas Control System
The Canvas Control system addresses the common concrete problems of curling, cracking at joints and seams with a simple step-by-step process. Green Canvas allows design professionals to design the ideal concrete floor from pour to polish.
Canvas Control is a specialty concrete component classified by type based on the chemical mechanism used to obtain expansion in the concrete matrix during the curing process.
Canvas Control is designed to give you a concrete surface that can be shaped with aggregate, integral color, expansive components, and a variety of finishes to add beauty and value to your project.
Reducing or eliminating joints, curl and cracks
Canvas Control 
Features & Benefits
High-Performance Concrete
Reducing or eliminating joints, curl, and cracking
Exceptional cure, superior color, uniquely sustainable substrate control throughout the pour.
Early construction staging promoting best concrete practices
May apply same day as pour, will not wash or ground out of slab
Cut Your Labor
No separate crew or labor needed to cut and fill joints.
Cut Your Downtime
Time spent repairing joints, cracks, curl is eliminated.
Cut Your Environmental Impact
Construction waste is reduced by increasing the durability of concrete.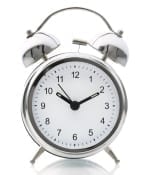 Green Umbrella Canvas Control Systems
Cut Downtime –
Concrete Canvas Control system uses GreenIce which results in a cured, sealed concrete floor with polished concrete properties the same day the slab is poured.
Typical Days of "Downtime" before taking further action on the concrete surface
Conventional Polished Abrasive Concrete
Canvas Control Product Reduction Chart
CUT YOUR ENVIRONMENTAL IMPACT
Concrete Canvas System uses fewer products to achieve a superior product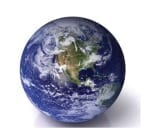 Concrete Product
Canvas Control
Canvas Control & Polish
Product to Specify
Integral Colorant

X
X
ColorPac
Plastic Cracking Fiber
X
X
Fiberlite
Rebar Inhibitor
X
X
GreenCanvas
Dry-shrinkage Control (NOT SRA)
X
X
GreenCanvas
Jointless Floor
X
X
GreenCanvas
Curl Control
X
X
GreenCanvas
Curing Agent
X
X
IceStart/IceStop
Densifier
X
X
IceStart/IceStop
Finishing Aid
X
X
IceStart/IceStop
Hardener
X
X
IceStart/IceStop
Highest Abrasion Resistance
X
X
IceStart/IceStop
Dust Proofer
X
X
IceStart/IceStop
Chloride Screen
X
X
GreenCanvas
Sealer
X
X
IceCap/Microfilm w/Polish Sys
Surface Imperfections Reduced
X
X
GC Abrasives
Aggregate Exposure
X
Optional
GC Abrasives
Unconventional High Gloss Appearance
X
Optional
GC Abrasives
Cut your Products Specified
Green Umbrella 6 /7
// Conventional Slab: 13/15
Versatile Applications of Canvas Control
View Our Work
Learn more about our products
Product Download
Message Us
Request a product specification for your next project.