Unparalleled Post-Placement Polishing Productivity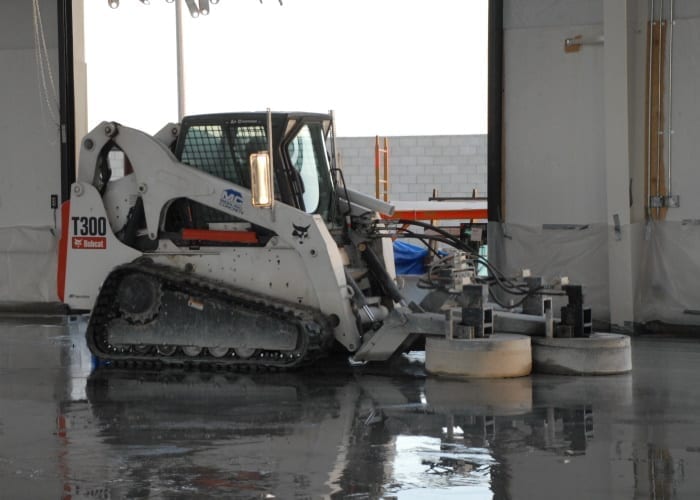 Concrete Grinding Equipment
High Performance Stone Extreme
Equipment Description: 
The StoneExtreme is the highest productivity concrete grinder for post-placement grinding, coating removal, or polishing.  Outfitted with the industries oldest and most most reliable, mining industry inspired, durable, self-contained gear box. The Stone Extreme is the solution to any large concrete surface refinement project as the 77" cutting path makes quick work of any surface: coating removal, coating prep (surface profiling), grind & seal or full GHP (Grind, Hone, Polish).
Capable of completing 8,000 square feet per hour, the Stone Extreme is the solution to advancing any construction or production schedule without the downtime of other equipment systems.  Powered by specific Hi-Flow (40 gpm hydraulic flow required) track-steer equipment enables a single operator and a spotter to complete the work of 6 employees, drastically cutting labor.
The StoneExtreme features a quick change diamond system that will enable even diamond wear and quick field changes.  
Cut Your Labor
Grind, Hone and Polish concrete at an astounding 8,000 sq.ft. per hour using a crew of 2.
Cut Your Downtime
Diesel powered engines (as well as propane powered equipment) eliminate the need for electricity to facilitate grinding in any environment, in any phase of construction, using fewer employees with unparalleled productivity.
Cut Your Environmental Impact
Cord-free grinding using water leads to improved indoor air quality during construction and after as HVAC ducts will be clean and clear.
Productivity
Drop off the equipment, turn the key and run.  No need to set up a 220 connection or generator.  Productivity is more than simply how much a machine can grind while it's running, it's also how much time is lost when they cannot run.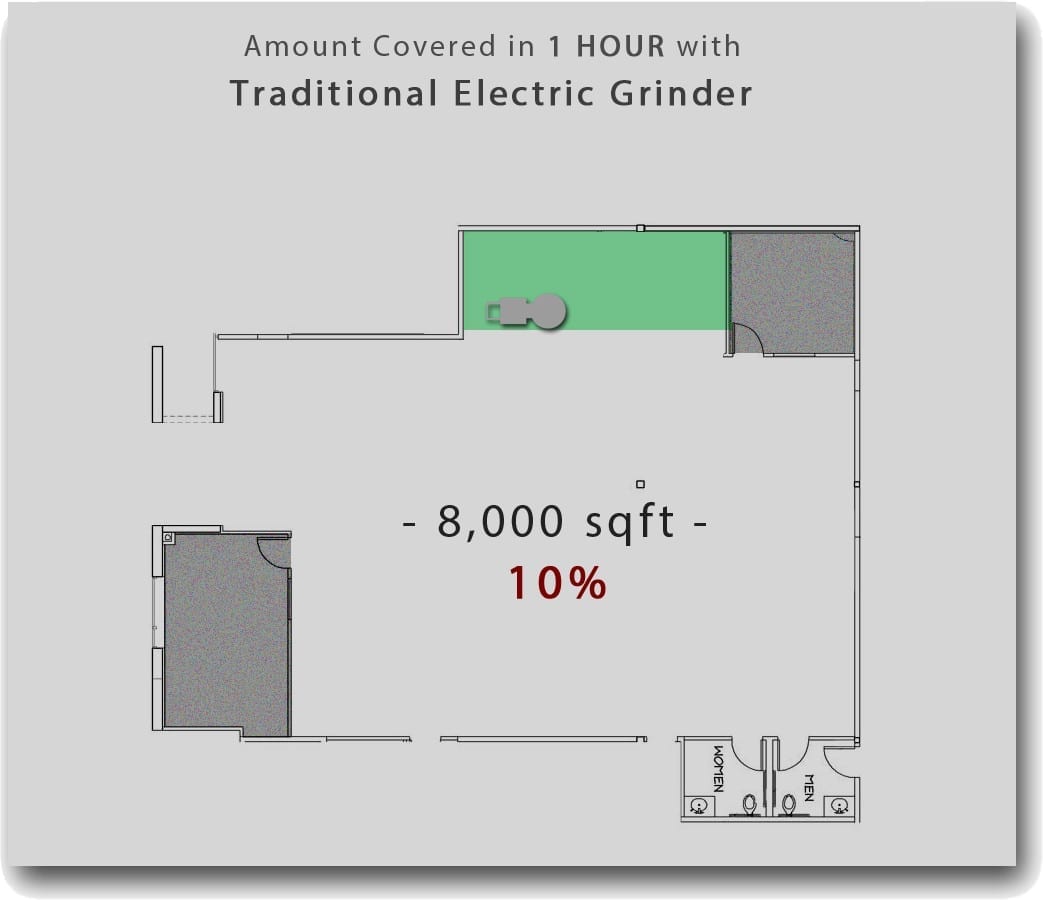 Additional Feature: 
The Stone Extreme is designed specifically for wet grinding.  The wet process uses water to cool diamond abrasives and eliminate dust.  Water reduces abrasive friction and acts as a lubricant, thereby increasing the life of grinding and polishing abrasives. The wet process eliminates airborne crystalline silica dust and its potential health hazards such as silicosis due to inhalation of these dangerous airborne particulates improving IAQ (Indoor Air Quality).

Cut the Cord!
Cordless Diesel or Propane power eliminates the potential hazard of water meeting electricity. Catalytic mufflers ensure minimal impact on indoor air quality from diesel powered skid-steers. 
No danger of running over power cables to the polishing equipment.
Water + Head Pressure + Cutting Edge = Refinement
Features & Benefits
Cordless
Zero IAQ Issues
Meets GS24 in Leed requirements
Versatile (Grinds. Hones. Polishes)
Quick Change Diamonds
Durable Gearbox
EPA & CARB Certified
Learn more about our products
Product Download
Stone Extreme Technical Data Sheet
Stone Extreme Parts Manual (link to email request)
Propane Safety Awareness
Silica SDS Sheet
Equipment Lease
Learn more about our products
Equipment Resources
Message Us
Get In touch below. Learn More about High Performance Stone Extreme.
Office Location
20 Jetview Drive 
Rochester, NY 14624
Email
info@greenumbrellasystems.com