Green Umbrella Concrete Burnish Pads
Durable / Productive / Resin-free Gloss.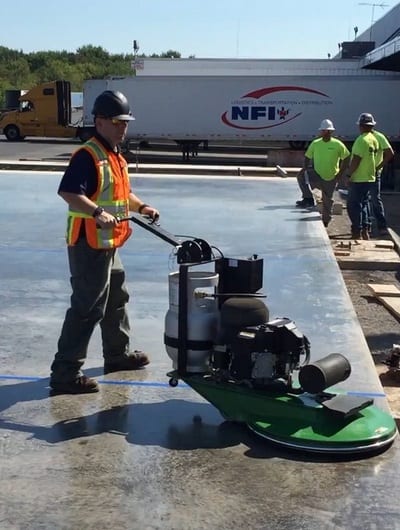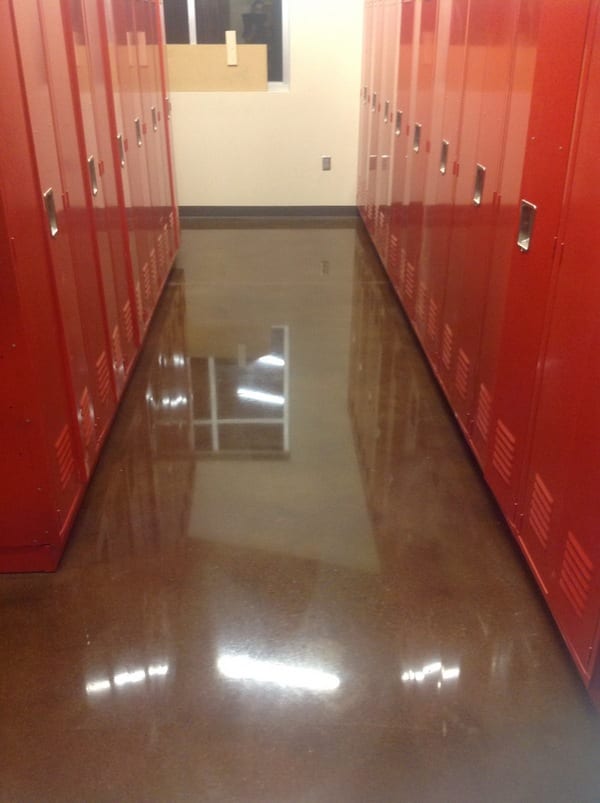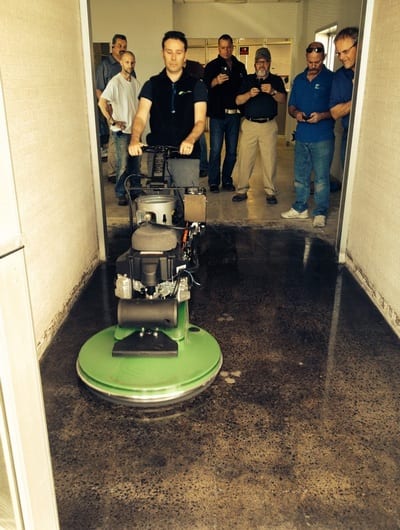 Burnish Pads
GreenGloss Pad
Equipment Description:
The GreenGloss Pad from Green Umbrella is designed to enhance the final look of polished concrete while not introducing unwanted surface contaminants or resins.  The GreenGloss Pad is designed for use on propane-powered, ultra-high-speed burnishers.
The perfect pad for cleaning or final buffing, this pad does not interfere with any stage of concrete polishing.  Ideal for use in-between or after the final application of RTU Microfilm, ColorShield or IceCap.  Do not fall prey to "diamond impregnated pads" promising a shortcut to concrete maintenance or sustainable beauty.  The GreenGloss Pad is ideal for contractors and maintenance groups for sustainable polished concrete maintenance and care.
Cut Your Labor
Aids in creating gloss without introducing resin into the concrete pores, which will attract and create contamination and surface failures.
Cut Your Downtime
Can be used to clean, maintain and refresh the look of thousands of square feet of polished concrete quickly.
Cut Your Environmental Impact
Clean and maintain the concrete surface without introducing resin transfer and without the need for high VOC coatings.
GreenGloss Pad
Features & Benefits
High Performance & Concrete Ready

Maintains consistent High Performance throughout the life of the pad
Long, Durable life, fewer pads used per project/maintenance cycle
Individually coated & separated fibers produce high quality, consistent results
Combination of highly conformable fibers provide maximum pad-to-floor contact
Reduced burnisher wobble and vibration
Are all burnish pads equal? Does it make a difference? On the left, the GreenGloss Pad. On the right, another burnish pad – resin transfer leaves a haze-like appearance. 
Message Us
Get In touch below. Register to Request an Applicator Certification.
Office Location
20 Jetview Drive 
Rochester, NY 14624
Email
info@greenumbrellasystems.com