Interior MicroFilm Concrete Sealer
Learn more about our products
Product Downloads
Architects and Engineers
Specification Downloads
DEVELOPING PROFILE CLARITY
Green Umbrella® Interior MicroFilm™ is a R.T.U.™ repairable and impregnating micro-treatment for abrasively profiled architectural concrete floors. Interior MicroFilm is a subsurface, reactive, penetrating, non-resinous polymer that forms a breathable surface to seal and protect densified, hardened, and color-treated floors with a high gloss finish, even for the most aggressive environments. Unlike conventional products, this micro-finish will not peel. Interior MicroFilm is the stain-guard component of the Green Umbrella Defense systems, providing industry-leading ASTM-1308 resistance to aviation oils and surface contaminants. Featuring the highest abrasion resistance performance as a wear-guard, Interior Microfilm with GUnanoInside™ extends concrete's lifecycle while maintaining gloss and clarity.
SUBSURFACE / PENETRATING-REACTIVE / REPAIRABLE ENHANCEMENT
Interior MicroFilm enhances & protects polished concrete
Interior MicroFilm
Interior MicroFilm™ is an environmentally friendly hybrid surface treatment that creates a durable, micro-thin layer to seal hardened or densified concrete floors. It forms a breathable and dense protective coating. It is highly resistant to aviation oils, stands up to chemical exposure, and is not prone to whitening, peeling, or flaking. It provides a beautiful high-gloss finish. Other guard products may leave you guessing about the outcome, but Interior MicroFilm seamlessly enhances and protects architectural concrete surfaces.
EXPLORE GREEN UMBRELLA ARCHITECTURAL APPLICATIONS
Whether vertical or horizontal, use this interior Green Umbrella® product in:
• Decorative concrete applications like retail spaces and showrooms, restaurants, business offices, lobby areas, museums, municipalities, airports, hospitals, schools, fire stations, or wherever indoor concrete surfaces are maintained
INTERIOR MICROFILM'S PRIMARY FEATURE: Repairable
Brings color in the floor to life. The colors are deeper and bolder. Concrete gloss is presented with crisp clarity.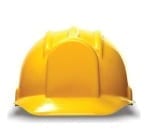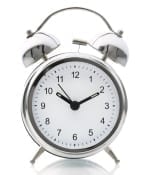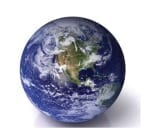 CUT YOUR LABOR 
Ready to use
No dilution
Easy to apply


CUT YOUR DOWNTIME
Quick curing
Protects architectural concrete, making maintenance easier
CUT YOUR ENVIRONMENTAL IMPACT
Interior MicroFilm is an environmentally responsible product
FEATURES & BENEFITS
Ready to use, no dilution
Non-resinous polymer
Highly resistant to aviation oils for up to 48 hours
Stands up to heavy abrasion and high foot traffic
Resists acid (organic/inorganic) and chemical exposure
Does not support mildew or fungi growth
Forms a protective shield against UV radiation, resulting in extended dye/color retention
Not prone to whitening and won't peel or flake
USDA/FDA approved for incidental food contact
Very low maintenance
Easy to apply
Quick to cure
Simple to maintain
Enhances and protects colored concrete surfaces
Repairable
Adds gloss
ADDITIONAL FEATURES & BENEFITS 
Repairable with a high-speed propane burnisher
Addresses imperfection in PHP floors
If specifying more than Interior MicroFilm,
make the complex simple
by checking out complete Green Umbrella systems.
Message Us
Get in touch below to learn how Green Umbrella products can protect your next polished concrete project.
Office Location
20 Jetview Drive 
Rochester, NY 14624
Email
info@greenumbrellasystems.com