This $60 million project will be the world's largest passive house-certified building, with 10% more conditioned passive house floor area than the Lodenareal 354 flat project in Innsbruck, Austria. Utilizing lean design and construction, Arnold Development Group and dedicated, highly motivated design and IPD teams worked closely with Passiv Science to ensure the project would meet PHIUS+ 2015 Passive Building Criteria. Built to last 200 plus years, the concrete structure features urban farming on the roof, 20% affordable housing, a $4 per SF lower first cost, and a 19% total lower lifecycle cost than stick-built multi-family buildings. The Arnold Development Group, a certified B-corporation, intends to replicate the model in five cities in the U.S. and create 20,000 high-performance housing units by 2026.
Kevin Collison wrote for CitySceneKC in April 2019 that work is progressing well on the 276-unit Second and Delaware apartment development. Its energy-efficient concrete walls rapidly rise beneath a tower crane visible throughout the River Market area. The building will consume 90% less energy than standard buildings, making Second and Delaware one of the most efficient buildings on the planet. Expected completion by August 2020.
"This thing has leaped out of the ground," said Cliff Cohn, a partner in the project.
Jonathan Arnold, the guiding partner, says the project overlooking the Missouri River has held true to its vision of being the world's largest passive house building, using 90 percent less energy than similar buildings in Kansas City.
"This project has been the culmination of years of effort and thought," said Arnold.
It helps that one of his chief financial backers is Affordable Housing Partners, a company that's part of the Berkshire Hathaway portfolio controlled by Warren Buffett.
Arnold and his partners, father and son Cliff and Jonathan Cohn, believe the apartment market remains strong, particularly in the River Market neighborhood. National studies indicate there will be a demand for 45 million units in walkable, urban neighborhoods.
The building is expected to be attractive to empty-nesters and younger adults because of its energy efficiency and amenities, including a cooperative rooftop garden.
End of Excerpt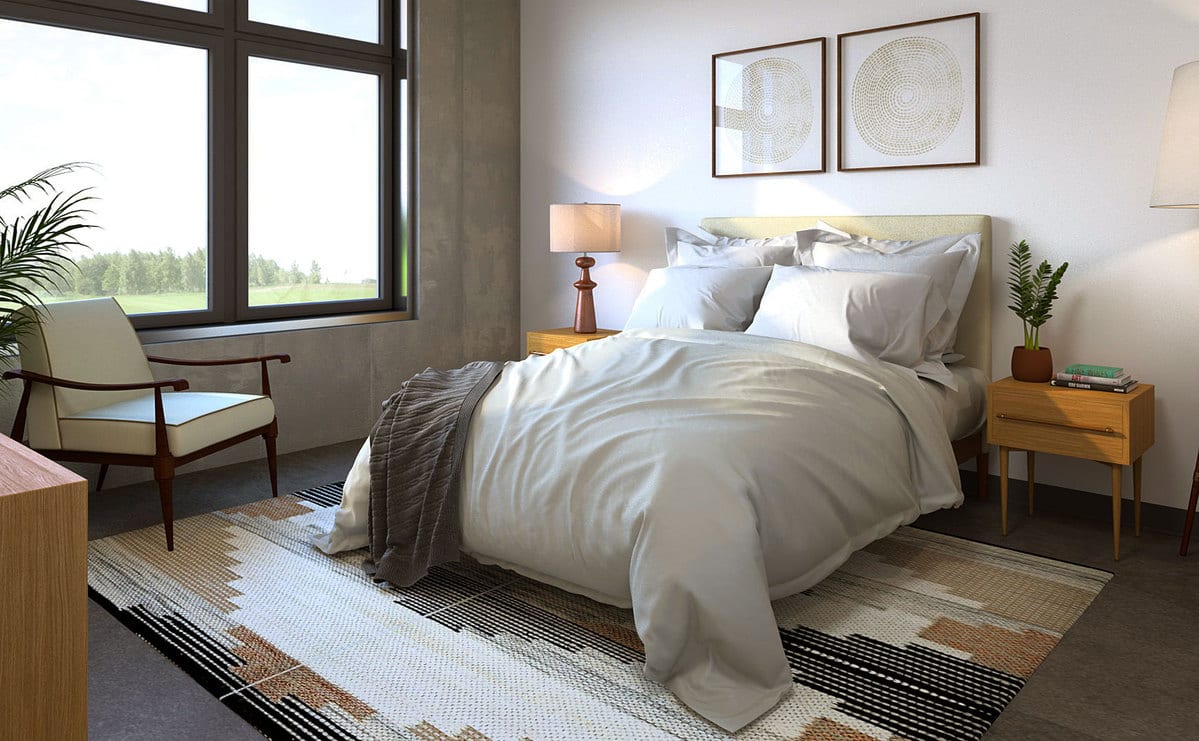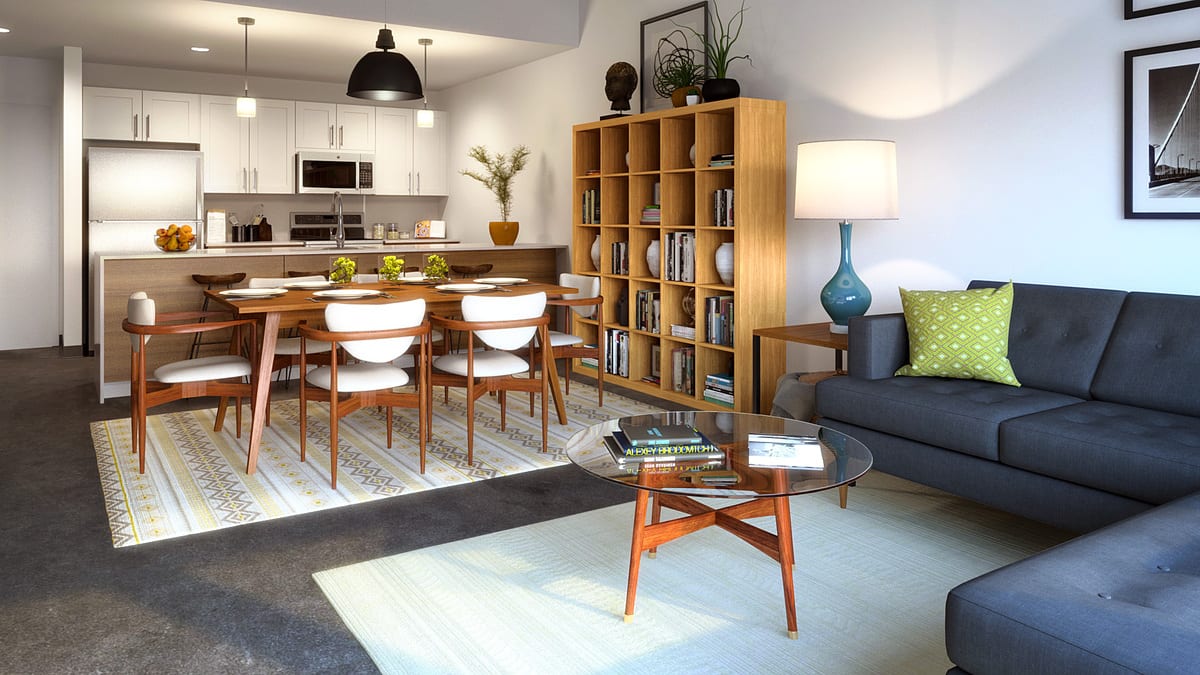 Built for Lasting Value
The development will have 56 studios, 120 one-bedroom units, and 100 two-bedroom units. The monthly rents are expected to range from $1,200 for a 550-square-foot studio to $2,100 for a 1,325-square-foot two-bedroom unit.
Units will feature polished concrete floors. Because of its mass and rigidity, concrete is especially effective in reducing unwanted noise and sound transmission. Sound control is one of the most important components affecting residents' quality of life.
The key design component to making the Second and Delaware project super energy efficient is using passive building standards. Its 16-inch thick walls are built with two layers of concrete and a layer of insulation between them.
Energy costs are projected to be 70 to 80% less than other residential buildings.
Passive House Institute construction is a more energy-efficient system than the highest LEED building standard.
Because of the use of concrete, the building is expected to withstand all types of extreme weather and last 200 years.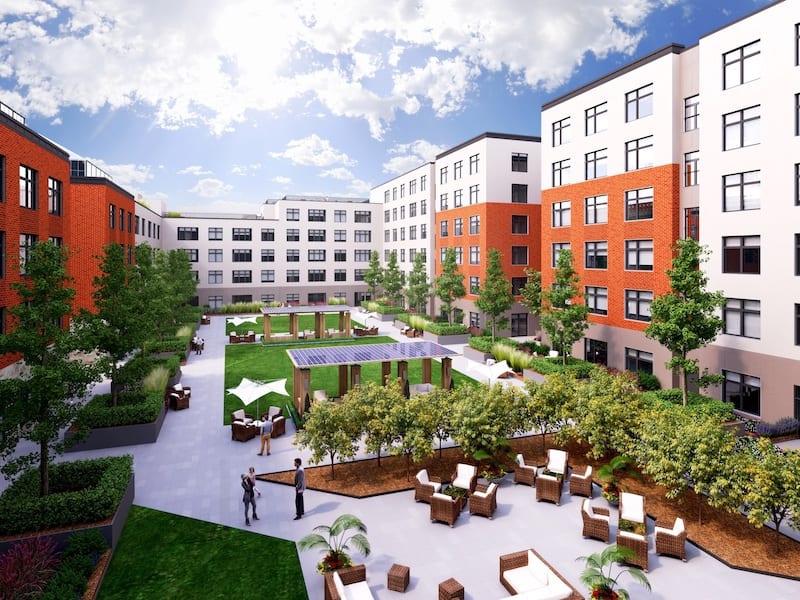 What is a passive house?
A passive building comprises a set of design principles used to attain a quantifiable and rigorous level of energy efficiency within a specific, quantifiable comfort level. "Optimize your gains and losses" based on climate summarizes the approach. To that end, a passive building is designed and built in accordance with specific building-science principles.
It employs continuous insulation throughout its entire envelope without any thermal bridging.
The building envelope is extremely airtight, preventing infiltration of outside air and loss of conditioned air. It employs high-performance windows (double- or triple-paned windows, depending on climate and building type) and doors. Solar gain is managed to exploit the sun's energy for heating purposes in the warm season and to minimize overheating during the cool season. It uses some form of balanced heat- and moisture-recovery ventilation. It uses a minimal space conditioning system. Passive building principles can be applied to all building typologies, from single-family homes to multi-family apartment buildings to offices to skyscrapers.
Passive design strategy carefully models and balances a comprehensive set of factors, including heat emissions from appliances and occupants, to keep the building at comfortable and consistent indoor temperatures throughout the warm and cool seasons.
As a result, passive buildings offer tremendous long-term benefits in addition to energy efficiency:
Superinsulation and airtight construction provide unmatched comfort even in extreme weather conditions
Continuous mechanical ventilation of filtered air provides superb indoor air quality
A comprehensive systems approach to modeling, design, and construction produces resilient buildings
Passive building principles offer the best path to Net Zero and Net Positive buildings by minimizing the load that renewables are required to provide.