The Green Umbrella
Green Edger
Edges Perfected / Ideal Concrete / Propane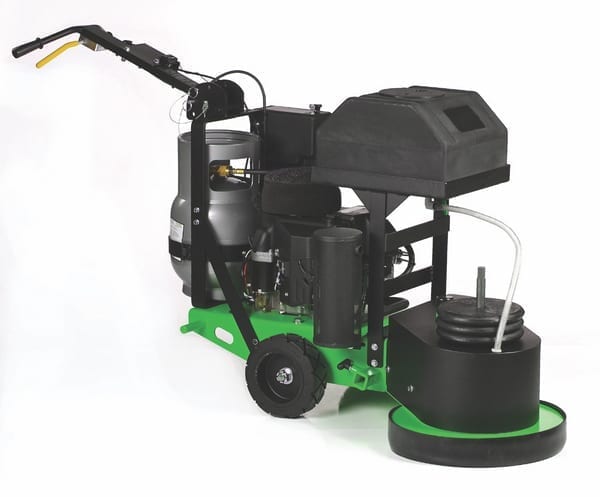 Learn more about our products
Product Download
Learn more about our products
Equipment Resources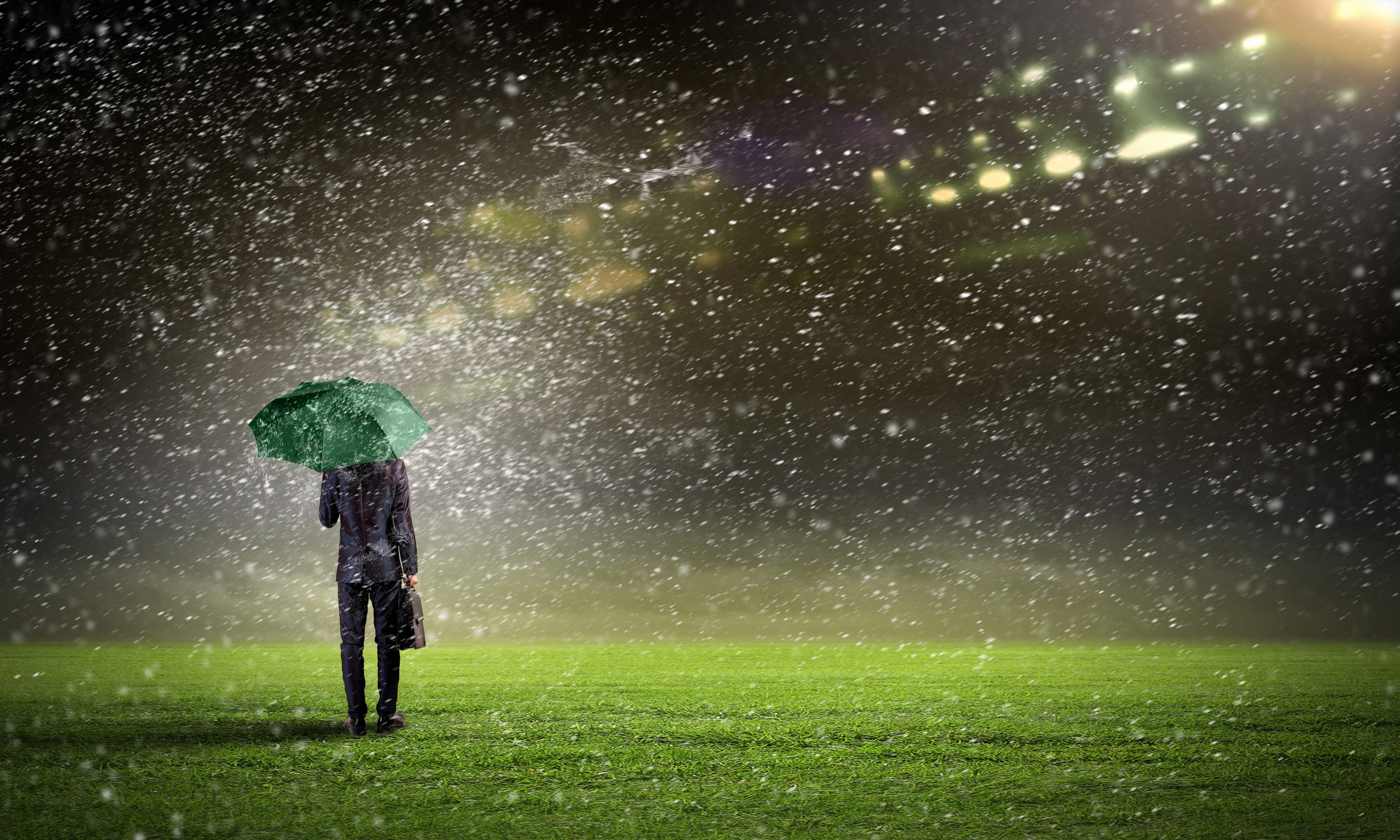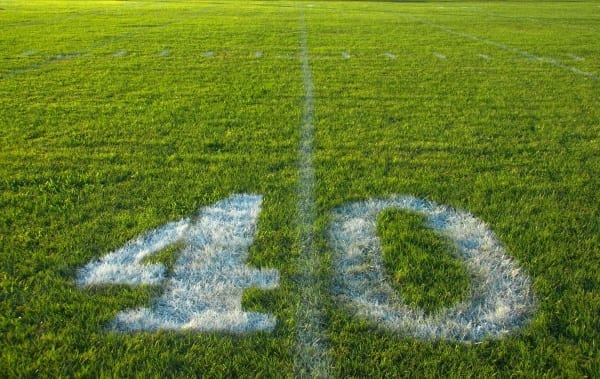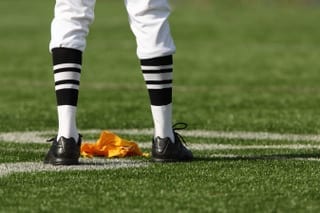 The Quickest, most Uniform edge work in the industry.  We've taken quality edge work out of the capable hands of your crew and left it on the broad shoulders of the Green Edger.  Designed specifically for wet profiling, honing and polishing using the same tooling your crew is processing the concrete floor with.  Roll this machine off your trailer first and have your edges cut and ready to be feathered in using your walk-behind grinder.  That's efficiency.  That's Green Umbrella Cutting your Labor and Downtime!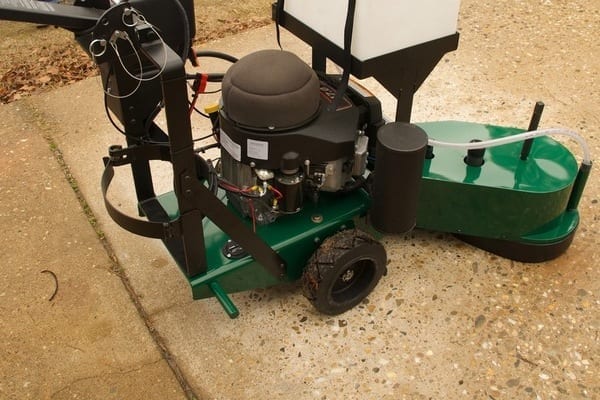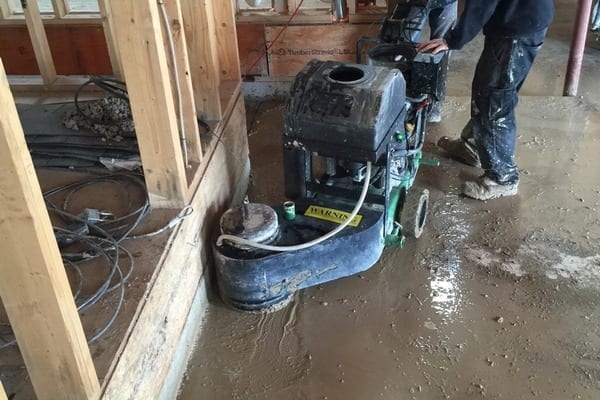 CONCRETE GRINDING EQUIPMENT
Green Edger
Equipment Description:
The Green Umbrella Green Edger is the industry's first propane-powered concrete edger designed specifically to profile, hone and polish areas unrefined by standard concrete grinding machines. 
Other equipment used to cut around walls or other obstacles leave more edge work to be done by hand or leave the surface untouched!  Green Umbrella understands that this approach is unacceptable to Owners, Architects and the craft of concrete polishing.  We specify edge work be completed using the Green Edger outfitted with standard abrasive tooling. 
By using a weighted head outfitted with known abrasive tooling, all edge-work can be completed with the same uniform refinement and processing as the main floor with consistent necessary head pressure.  Instead of chasing edges and details, the use of the Green Edger enables your crews to lead with the edge, processing the edge first and crafting a better floor.
The Green Edger features a quick change diamond system that will enable even diamond wear and quick field changes.  Adjustable wheels enable the operator to easily change the angle of the cut, when concrete finishing tapers down on many edges your abrasive tooling can follow and process the surface with ease.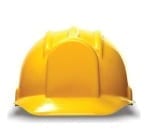 Cut Your Labor
Complete edge refinement at over 400 linear feet per hour.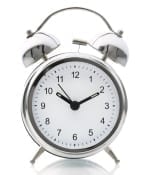 Cut Your Downtime
Propane power eliminates any need for electricity, powering your edge work to completion in any environment, cord-free.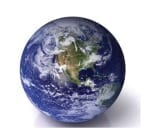 Cut Your Environmental Impact
Propane-powered using a clean, renewable resource.  Wet cut to eliminate hazardous silica dust.
Green Umbrella Concrete outfitters
Features & Benefits
Green Edger
Cordless
400 linear feet per hour productivity
Zero IAQ Issues
Meets GS24 in Leed requirements
Versatile (Profiles. Hones. Polishes)
Quick Change Abrasives
EPA & CARB Certified

6 hour run time per propane tank

Cut the Cord!
Propane fuels the 22 hp Robin engine that is certified to meet EPA and CARB requirements with an ESDS (Emissions Shut Down System) and clean burning catalytic muffler.
Propane tanks drop in for quick and easy changes.  A sturdy, mining industry-inspired GreenGEAR™ gearbox will enable you to have a truly industrial piece of equipment exceeding the run time of any other grinder on the market, by THOUSANDS of hours.  The Green Umbrella Green Edger is a responsible alternative for  professionals concerned about the environmental impact of the concrete polishing process.  Producing benefits seen immediately onsite by using propane and cutting wet.
Propane power eliminates the potential hazard of water meeting electricity. The wet process uses water to cool diamond abrasives and eliminate  dust. Water reduces ​abrasive friction and acts as a lubricant, thereby increasing the life of grinding and polishing abrasives.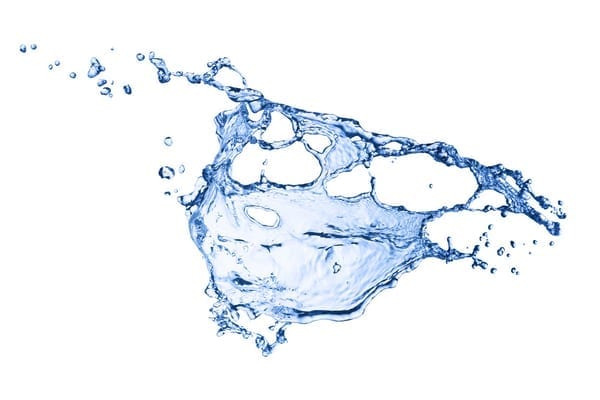 Additional Feature:
The Green Edger is designed specifically for wet grinding and is outfitted with an 11-gallon water tank. The wet process eliminates airborne crystalline silica dust and its potential health hazards such as silicosis due to the inhalation of these dangerous airborne particulates improving IAQ (Indoor Air Quality). Propane is one of the cleanest burning fossil fuels, cutting emissions and leaving a smaller carbon footprint than a typical electric model.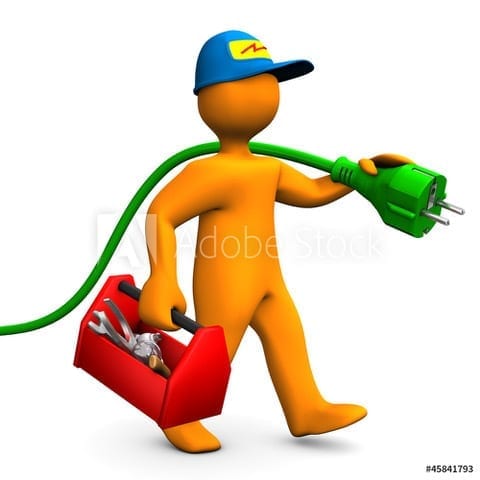 The Hidden Issues Abrasive Cutting with Electric Equipment
Hurry Up and Wait!  Electric powered machines generally require 3-phase power wired by a certified electrician and drawing considerable power from the facility.  Green Umbrella recommends the use of renewable resources such as propane-powered, clean-burning EPA & CARB certified engines.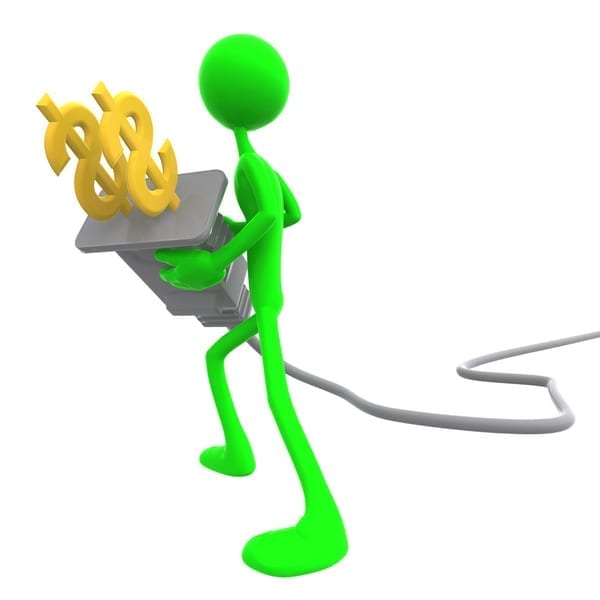 Hidden Cost to Ownership:  Calling upon the facility maintenance team and requesting an electrician establish suitable power is just the start.  Each electric machine will draw substantial kilowatts of energy during the course of the project.
Sample Electric Grinder Motor (40 Amps – 460 Volts) – 31.8 kilowatts x $0.12 cents per kWh = $3.82 per unit per hour.  Average daily operating cost (8 hour day) – $30.53 per machine paid by facility ownership daily.
Sample Project: 5-day project using 2 electric machines will total $305.30 in "hidden cost" to ownership.
Equipment that is NOT Designed to Cut Wet:  While Green Umbrellas fleet of grinders are designed to cut wet, Electric Grinders are not.  Water + Electricity do not mix!  Eliminate danger and protect workers all without possibly introducing harmful silica dust into the air – by using equipment designed for wet profile, hone and polish work.  Propane or Diesel-powered machines eliminate the potential hazard of water meeting electricity.  
Expensive Portable Generators and Cords:  Not required when using Green Umbrella grinders.  Construction sites are filled with potential hazards.  Eliminate the potential for a trip and fall by eliminating the use of cords while profiling, honing and grinding – choose cordless propane equipment.

Message Us
Get In touch below. Register to Request an Applicator Certification.
Office Location
20 Jetview Drive 
Rochester, NY 14624
Email
info@greenumbrellasystems.com