Weighted. Ultra-High Speed. Finishing Touch.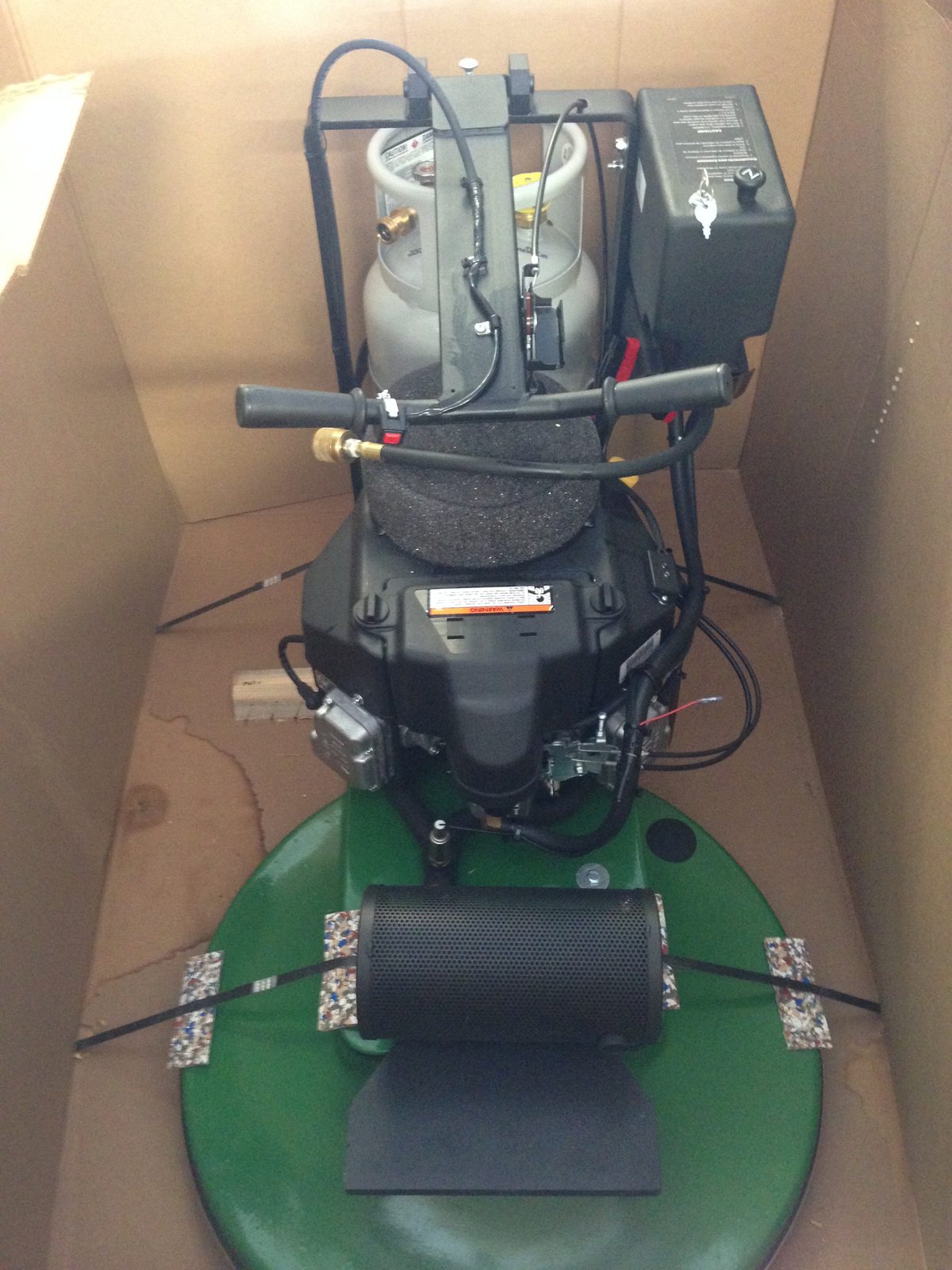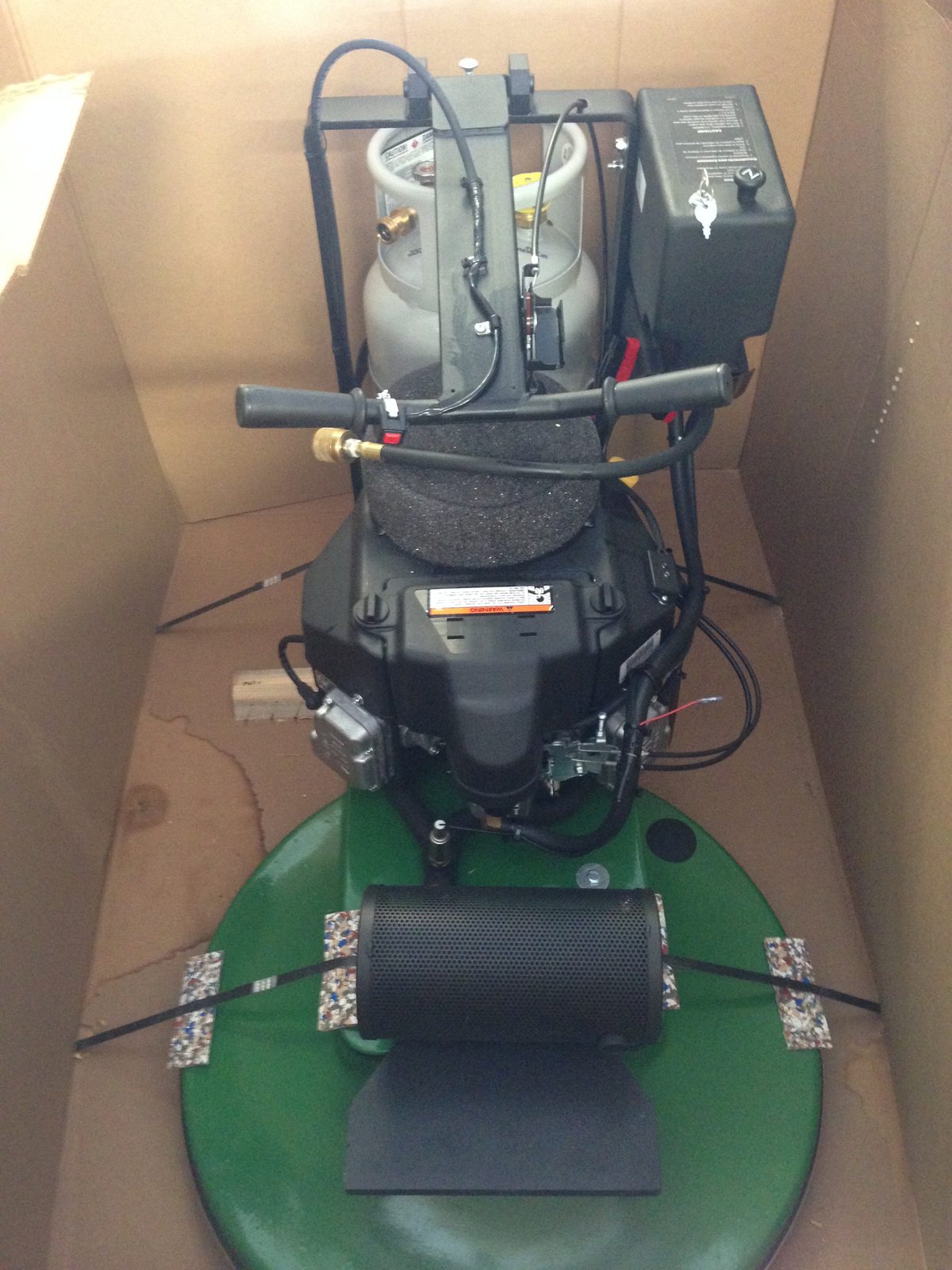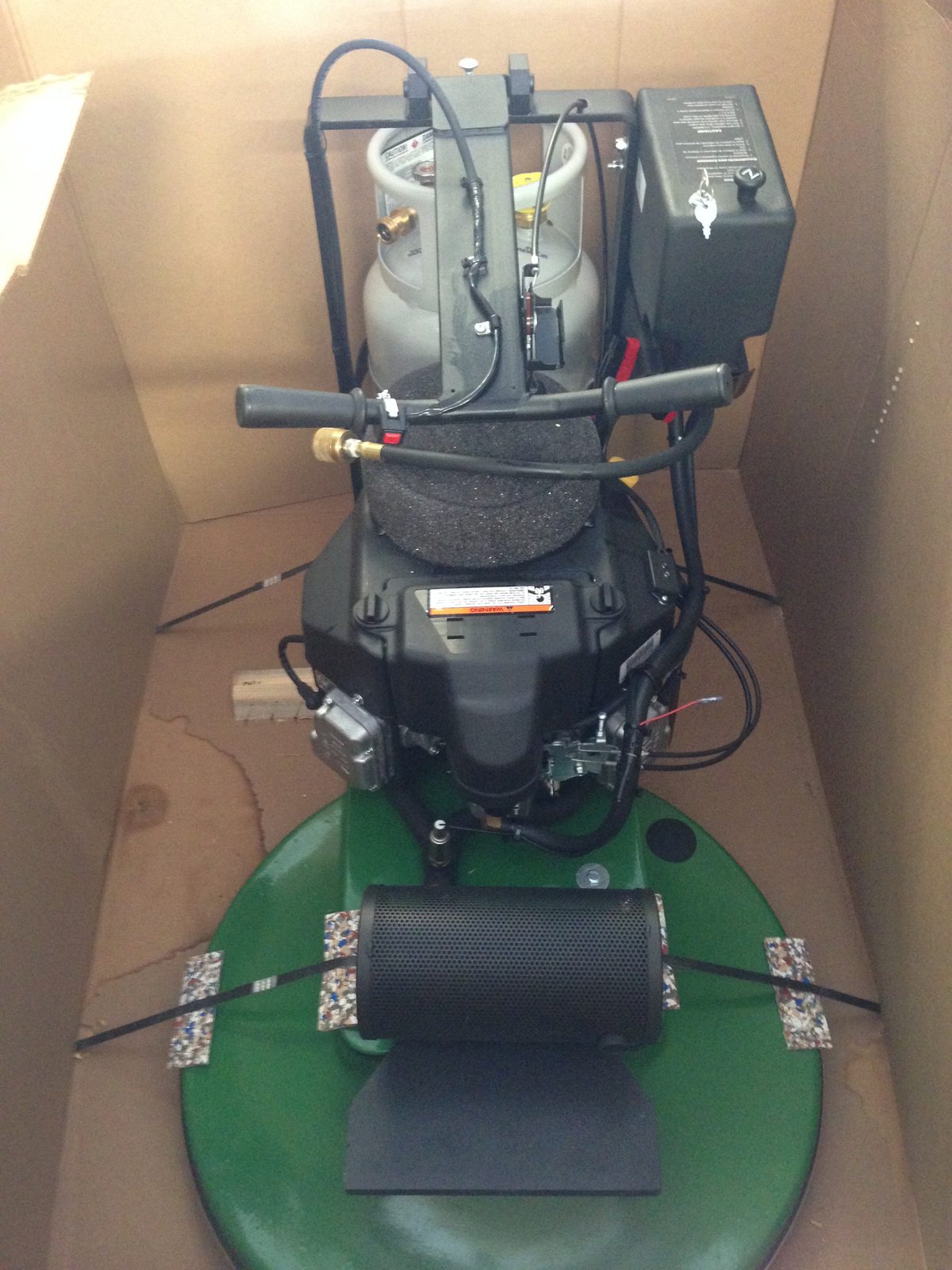 Concrete Equipment
Green-Gloss Concrete Burnisher
Equipment Description: 
The Green Umbrella GREENGloss Series Burnisher is a requirement for putting the finishing touches on any architectural concrete surface. Featuring the only intentionally weighted drive plate and head, the GREENGloss Burnisher aims to add head pressure to RPM for the perfect finish to any concrete guard product.
GREENGloss Burnisher series is available in 21", 24" and 27" to compliment any contractor market. The 27" fits thru any standard doorway and features the highest productivity completing 33,000 square feet (3,065 m2)per hour. Outfit your burnisher with a standard black pad or use a "diamond" pad to enhance the final look of any concrete floor.
Cut Your Labor
33,000 sq.ft. per hour productivity.
Cut Your Downtime
Propane powered engine eliminates any need for electricity and facilitates polishing in the harshest environments, cord free.
Cut Your Environmental Impact
Propane powered using a clean, renewable resource.
Cut the Cord!
Propane fuels the 17 hp Kawasaki engine that is certified to meet EPA and CARB requirements using a clean burning catalytic muffler and integrated emissions shut-down system.
Boasting up to 6 hours of runtime, propane tanks drop in for quick and easy changes. Propane is one of the cleanest burning fossil fuels, cutting emissions and leaving a smaller carbon footprint while generating the highest RPM, more so than a typical electric model. Green Umbrella GREENGloss are a responsible alternative for professionals concerned about the environmental impact of the concrete polishing process.

Weighted. Ultra-High Speed. Finishing Touch.
Features & Benefits
Weighted Burnisher
Versatile (Clean or Polish)
Quick Change Pad Driver
Engine kill switch
EPA & CARB Certified 
Learn more about our products
Product Download
Green Gloss Burnisher Technical Data Sheet
Green Gloss Burnisher Parts Manual (link to email request)
Propane Safety Awareness
Silica SDS Sheet
Equipment Lease
Learn more about our products
Equipment Resources
Message Us
Get In touch below. Register to Request an Applicator Certification.
Office Location
20 Jetview Drive 
Rochester, NY 14624
Email
info@greenumbrellasystems.com