Learn more about our products
Product Downloads
Architects And Engineers
Specification Downloads
THE INDUSTRY'S FIRST CROSSOVER DENSIFIER  
"FILLING THE VOIDS"
Green Umbrella® DryShield™ is a formulated concrete hardener and densifier that cuts environmental impact. Reaching deep into the subsurface, DryShield creates more than a conventional shell surface. The unique formulation is insoluble, fully reactive, and pH neutral—resulting in a bond within the concrete that is harder, denser, and less porous while allowing maximum penetration of concrete colorants. A breathable, transparent, odorless solution with a natural appearance that is specially formulated to be a CrossOver™ densifier, designed for application @EarlyAge™, @Profile&Polish™, or @MatureAge™ concrete. Unlike conventional hardeners, DryShield is a single application S.O.L.O™ treatment that requires no scrubbing or mopping and is packaged R.T.U.™ It does not require a pH balance of wastewater if rinsed. DryShield produces a substrate that will stain less and wear longer, reducing maintenance frequency and extending the concrete's life cycle. Use of Green Umbrella Treatments saves considerable time and expense while eliminating hazardous waste disposal requirements, significantly cutting the environmental impact.
"You Can't Stop the Rain, But You Can Stay Under a Good Umbrella"
ARCHITECTURAL CONCRETE – SYSTEM SOLUTION – UNDER ONE GREEN UMBRELLA
"Our MISSION at Green Umbrella is to bring to the concrete market innovative products combined with a consultative approach that resolves common problems; prevent future issues, and create solutions for architectural concrete. We accomplish all of this with an environmentally conscious systems solution, consistently found under one Green Umbrella."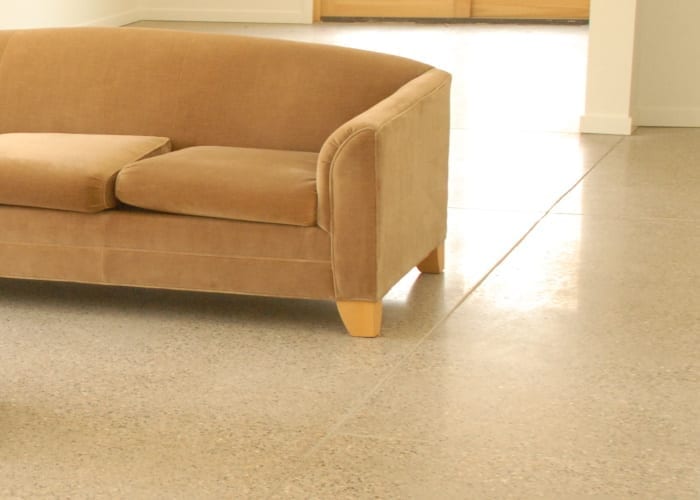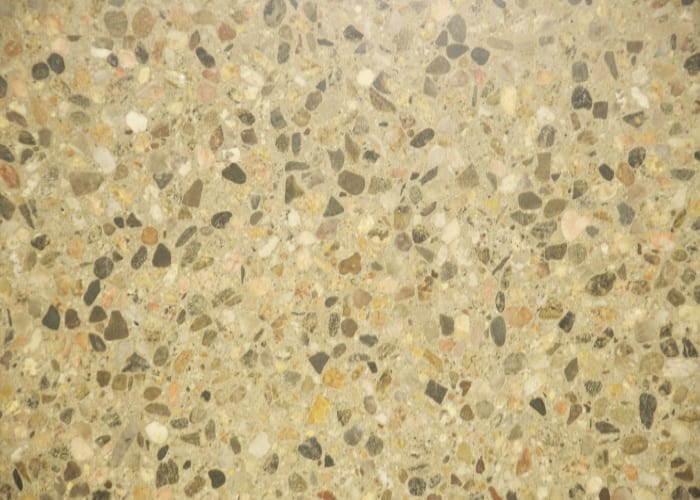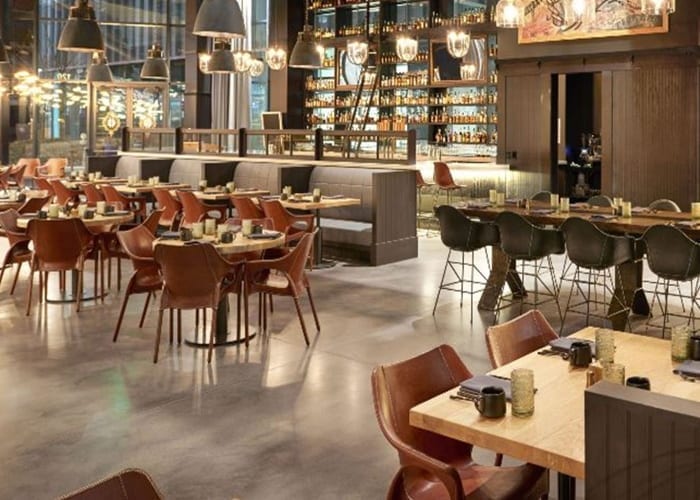 VERSATILE ARCHITECTURAL APPLICATIONS
Ideal for interior or exterior, vertical or horizontal in Demanding Applications; warehouse/distribution centers, food service, parking decks, garages, hospitals, or similar & specifically for nano dye and pigment Decorative Color Applications; retail spaces & showrooms, restaurants, business offices, lobby areas, museums, municipalities, airports, hospitals, schools, fire-stations, or most concrete surfaces.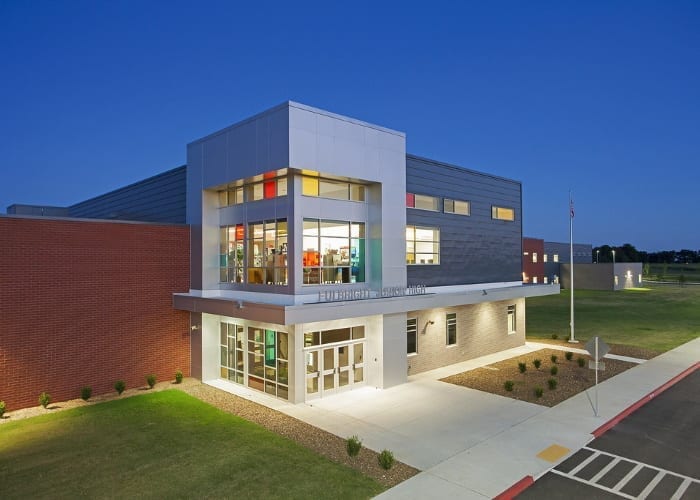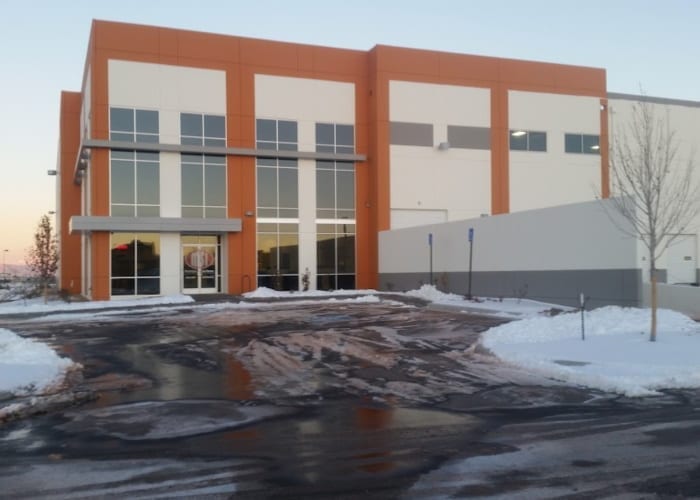 DryShield's Primary Feature: Insolubility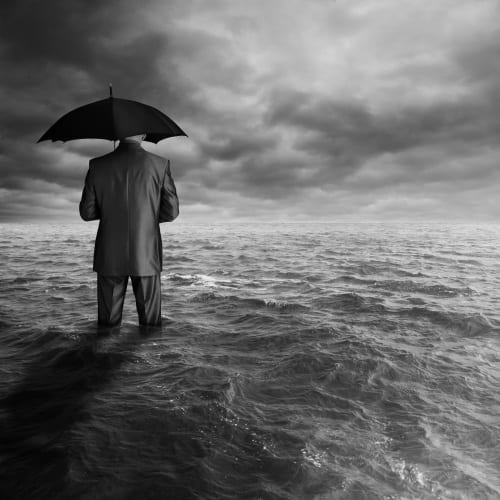 Green Umbrella DryShield is Insoluble. Once DryShield has reacted within the concrete – it will not come out.
CUT YOUR LABOR 
No scrubbing or agitation required during
application

S.O.L.O. application & R.T.U. treatment

Requires no laborious hazardous material
disposal
CUT YOUR DOWNTIME
30 minute dwell time, short dry time

3 hour to all traffic & abrasive profile

Optional same-day, after concrete placement—no 28-day application restriction
CUT YOUR ENVIRONMENTAL IMPACT 
Alternative to off-gassing flooring

Extends life cycle of concrete

Ph neutral & no VOC
Industry's Most VERSATILE Cross-Over Densifier @EarlyAge, @MatureAge and @Profile&Polish

 

Insoluble, Product Permanence – Will Not Wash Out
Deepest Subsurface Penetration – 10X Deeper Than Conventional Hardness
Natural Silica Formulation –  Environmentally Responsible

 

Unique Nano Technology – Superior Performance
Superior Stand-Alone Concrete Hardener –  2X Hardness of

 

Conventional Hardeners
Prevents Dangerous Off-Dusting – Safer For Building Occupants
Resists penetration by many oils, chemicals and other stain-causing materials*
*(Low viscosity high detergent and chlorinated oils require MaxDefense™)
Ph Neutral – Non-Hazardous

 

100 Percent Reactive – Creates More Than A Shell Surface

 

100 Percent Absorb – Cuts Waste

 

Low Solids Formulation – Deeper Penetration
Reduces Porosity – Increased Life-Cycle
Creates A Breathable Surface –  No Flake Or Peel

 

Natural Appearance – Reduces Cleaning Schedule
Requires No Rinsing & Disposal –  Cuts Labor
Will Not Gel On

 

Surface – No Swelling In Pores That Creates Craze Cracking

 

Simply Air Dry – Cuts Labor
Highly Abrasion-Resistant To Foot & Wheeled Traffic – Increases Life Cycle

 

S.O.L.O. Application & Brief Dwell Time – Cuts Downtime
Non-Sodium – Does Not Contribute To Alkali-Silica Reaction
No Efflorescence & Whitening Common With Conventional Floor Products – Cuts Downtime
No VOC's – Environmentally Responsible

 

Non-Resinous Polymer Formulation – Prevents Yellowing & Tire Marking

 

2-3X Greater Coverage Rate Of Conventional Floor Products –  Cuts Labor

 
Additional Features & Benefits for @EarlyAge Concrete 
Does Not Require Calcium Hydroxide Reaction – May Apply Same Day As Pour

 

No 7-28 Day Application Restriction – Less Downtime

 

Not A Desiccant – Will Not Damage Cure Of Surface
Additional Features & Benefits For Abrasively Polished Concrete
Designed For Wet Profile, Hone And Polish Process – No Slab Whitening

 

Combines With Nano Colorant –  One Step Color Densifier
Special Formulation –  Increased Concrete Colorant Retention
No Concrete Sweating After Application – Prevents Long Downtime For Slab Recovery

 

Deeply Subsurface – Is Not Cut Off During Profiling, Honing & Polishing Stages
Standards and Testing:
ASTM C779
ASTM C1583
ASTM 1308 With the MaxDefense™ System
USDA Compliant
FDA Approved
CUT YOUR DAYS IN DOWNTIME
May be applied the day of the pour with no adverse effects
Conventional Concrete Desifier
Wait 28 days after pour for proper concrete reaction
Product application is formulated for open concrete to have 400-500 square feet per gallon. With the use of a cutting agent, Green Umbrella GreenCut™, the product requirement usage increases to 600 square feet per gallon. Conventional concrete hardeners are applied at 150 square feet per gallon with some formulations being 300. Green Umbrella DryShield is S.O.L.O. (Spray-On, Leave-On) with only one application, unlike the common hardeners.
If specifiying more than DryShield,
then "Make the Complex Simple"
by checking out the Green Umbrella Concrete Systems
Message Us
Learn more about how DryShield adds beauty and durability to polished concrete floors.
Office Location
20 Jetview Drive 
Rochester, NY 14624
Email
info@greenumbrellasystems.com