Learn more about our products
Product Downloads
Architects and Engineers
Specification Downloads
"CONCRETE'S MOST VERSATILE TREATMENT"
Green Umbrella® ColorShield™ is an interior or exterior color densifier that creates a repairable color surface to seal broom finished, open, profiled or honed concrete surfaces with a medium to a high gloss finish. First, the formulation penetrates deep in the subsurface to densify the floor. Next, it fills the subsurface upward with a colorant, lastly, as a subtopical with an interlocked protective colorguard and wearguard barrier that performs like a micro-finish sealer—uniquely formulated as a non-resinous polymer that is not prone to peeling. Combine with a choice of two Green Umbrella® colorants, NanoExterior™ for pigment for exterior applications, or combine with an interior NanoDye™ for a deep, even color. ColorShield™ forms a breathable, dense, maintainable, protective layer. ColorShield™ enhances and protects exposed concrete surfaces – with or without abrasive profiling or honing — extending life-cycle, promoting a clean appearance, with color while repelling potential contaminants, leaving the surface easy to clean, maintain and repair.
The next generation of concrete colorants
Green Umbrella & ColorShield
Green Umbrella ColorShield™ is a pigment-based concrete finish product that colors the floor as it penetrates. ColorShield provides UV-stable color and a glossy sheen that can be applied both outdoors and indoors. Can be used with or without polishing.

Cut Your Labor
Spray and go application means less labor. 
Cut Your Downtime
Quick dry and set time advances a schedule.
Cut Your Environmental Impact
Less construction waste, a permenent flooring option, made from the slab.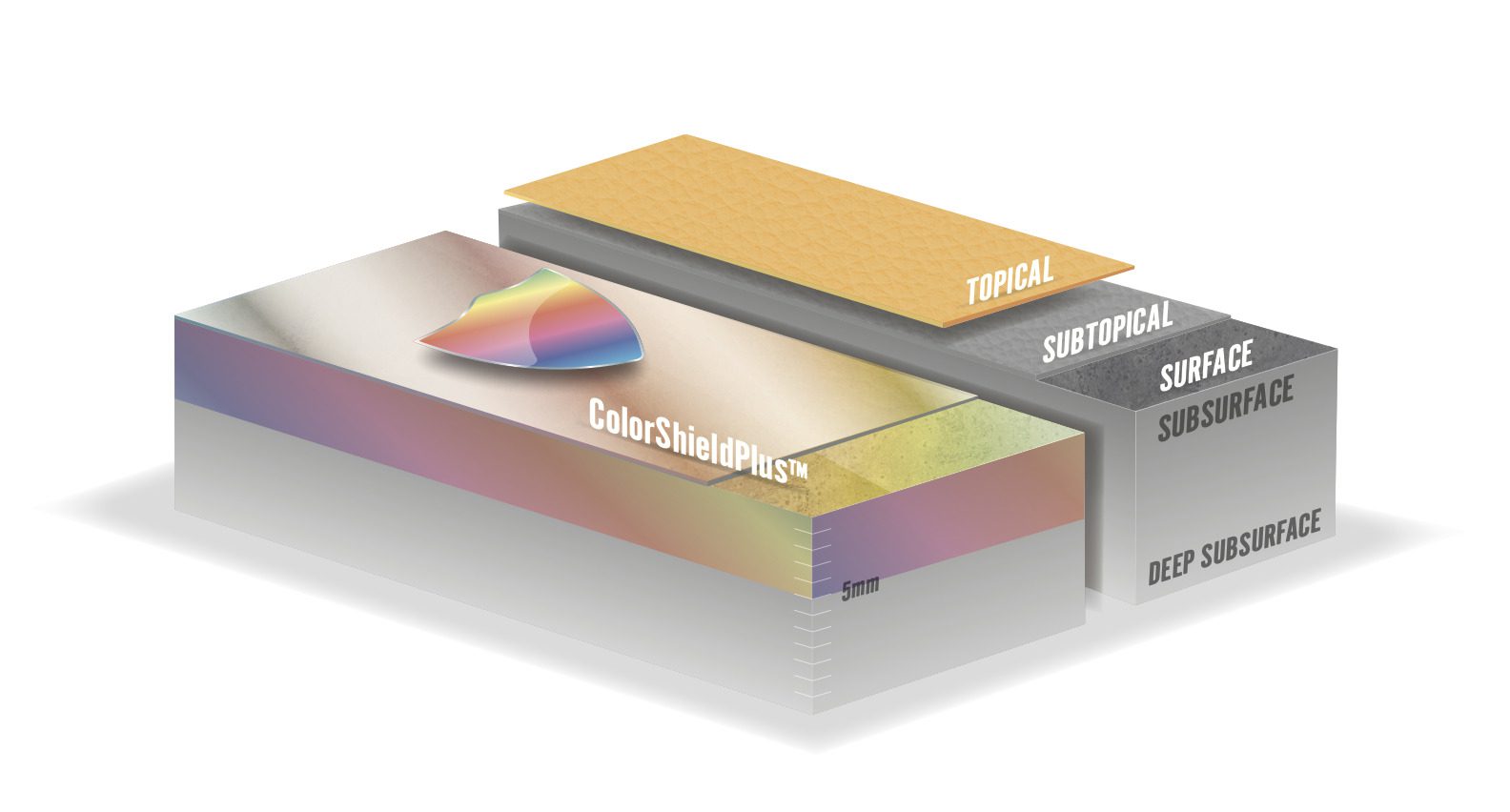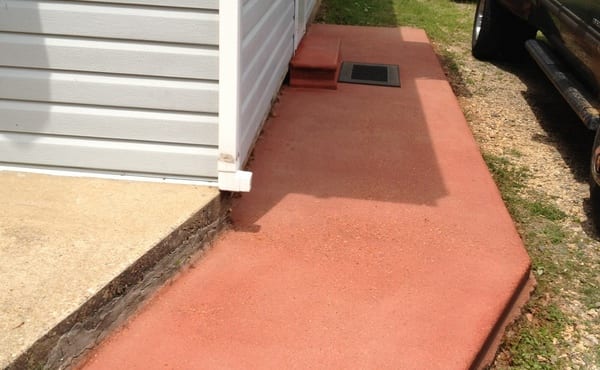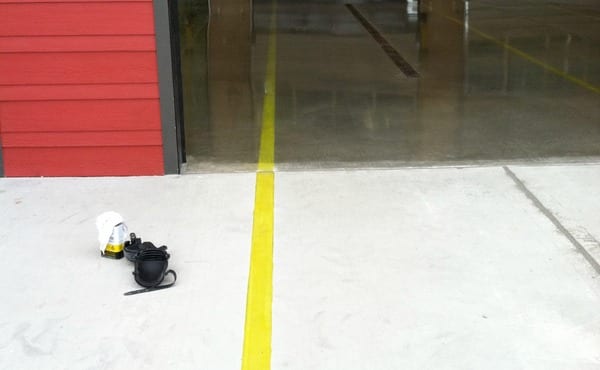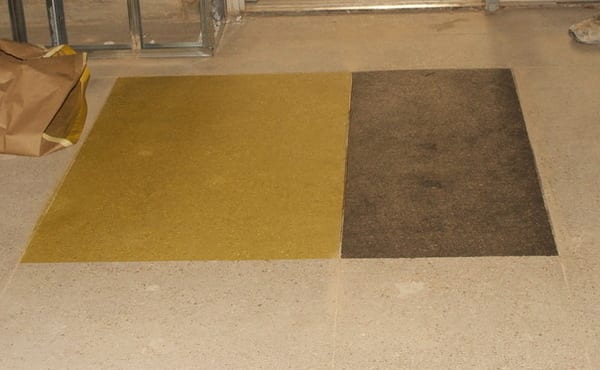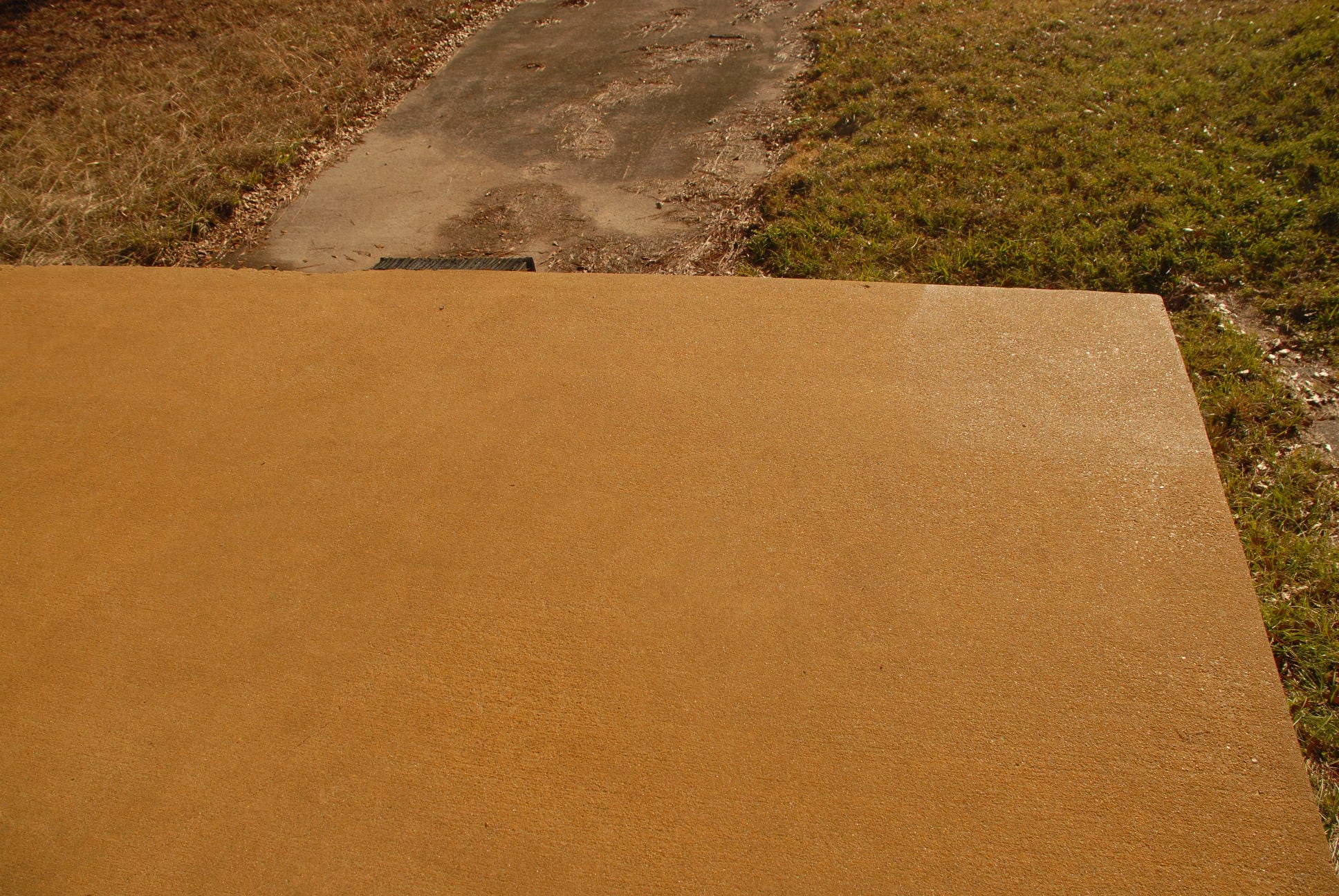 Quick application, easy to change colors or repair if necessary
UV stable color – can be used both indoors and outdoors
No need for sealers, paints or epoxies that flake off
Increases hardness and density while reducing porosity
Not a stain – no harmful or toxic chemical exposure
Beautiful sheen with or without polishing
No need for concrete to be flat, ColorShield follows contoured surfaces
Stands up to heavy abrasion while providing excellent slip resistance and increased chemical resistance
Use with polished and non-polished concrete
Carrier: ColorShield Base
ColorShield is specially formulated for use in :
industrial
manufacturing
light assembly
warehouse/distribution centers
food service operations
retail stores & showrooms
parking decks
garages
airports
hospitals
Message Us
Get In touch below to learn more about ColorShield concrete colorant.
Office Location
20 Jetview Drive 
Rochester, NY 14624
Email
info@greenumbrellasystems.com