Green Umbrella Craftsman Certification
The next level in the Green Umbrella Certification process is the Green Umbrella Craftsman.  In addition to being trained to install our family of concrete treatments, Certified Craftsman employ Green Umbrella recommended propane-powered equipment with Green Umbrella abrasive tooling designed for wet grind and hone methods for a comprehensive and complete Green Umbrella Engineered Polished Concrete floor.
The Craftsman has the backing of proven concrete technology and Green Umbrella Corporate.  Green Umbrella Corporate is committed to continuing to learn about concrete and to share what we have learned by Educating Architects and driving specifications ensuring our Craftsman have future work and are the preferred installer.
Why become a Green Umbrella Craftsman?
Contractor Friendly Treatment Systems, Equipment & Abrasives

Densifiers do not require a scrub-in/scrub-out installation process
Colorants penetrate and stay in concrete
Industry-leading square feet per gallon application ratios
Liquid cutting agents save abrasive tooling and reduce steps
Environmentally friendly, always ready propane-powered equipment
Abrasives engineered to achieve specific refinement producing known, repeatable results
Architect & Owner Preferred
Proven advanced treatment technology
Specification driven, repeatable results
Best practice wet-cut system
Densifiers do not wash out
Colorants do not walk-off
Guards protect the mechanical polish and investment from contaminants
Green Umbrella Engineered Polished Concrete looks better, lasts longer and is easier to maintain using Green Umbrella's unique line of concrete maintenance products
GreenIce™ creates a durable concrete floor with a gloss shine.
G r e e n I ce Cure System™, creates a concrete slab with a surface that looks like ice! The process begins with our two-part curing products IceStart and IceStop. These unique curing agents are specially designed to work with the concrete trowel to reduce or eliminate common problems flatwork finishers face. With our third product, IceCap, you can achieve the same brilliance as would a Grind Hone and Polish floor specified for many box stores and warehouses. All with less labor, less downtime and less environmental impact. Giving the look and clarity of a fresh sheet of ice over a concrete slab.
Properly cured/protected concrete with a tight finish, and moderate gloss with GreenIce Cure System™.
Features & Benefits
• Ease of finishing, eliminates false set
• Reduces drag on the concrete, meets slip resistance standard
• Reduces subsurface lateral microcracking
• Remove cat faces
• Retards set times in hot weather
• Does not extend set times in cold weather
• Allows finishing of dry shake as if it is normal concrete
• Looks like a mechanically polished (GHP) floor
• Better protection than found on mechanically finished floors
• Opens new markets for flat-work contractors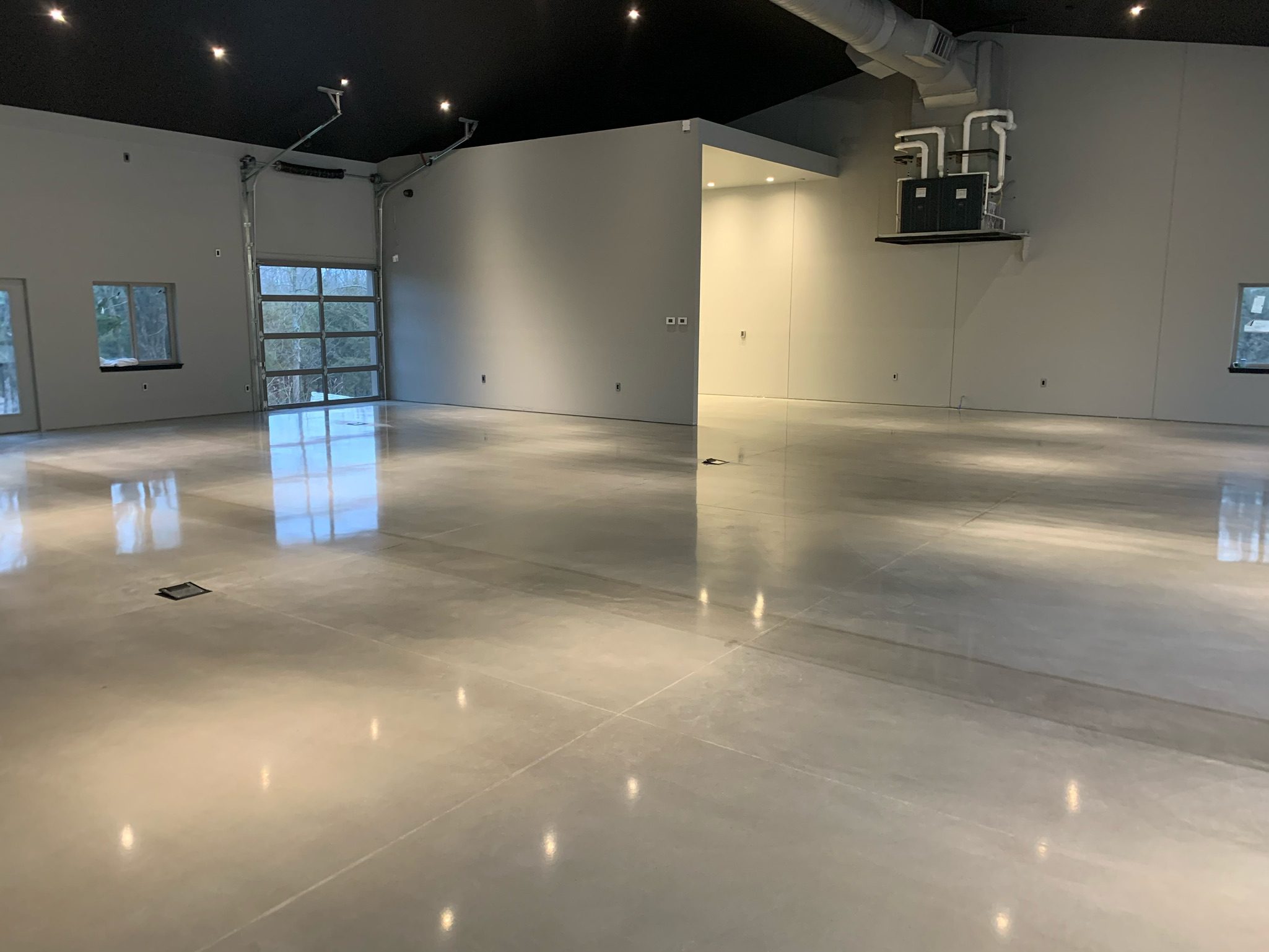 Message Us
Get In touch below. Register to Request a Craftsman Certification.
Office Location
20 Jetview Drive 
Rochester, NY 14624
Email
info@greenumbrellasystems.com