Architectural Concrete
Training Center

Application, Craftsman and Master Craftsman Training
Commitment
Green Umbrella is committed to providing the best to the concrete industry. 
We offer the best products and we want to offer the best people to install those products. 
We will train your team to maintain an elevated standard right along with us. 
Craftsmanship
To set yourself apart from other 'decorative concrete' contractors, Craftsmanship is key.  
Improve your profile, hone and polish skills through education. Understand new technologies, learn quantifiable test methods and become equipped to craft an architectural concrete floor consistently on any concrete surface, anywhere.
Green Umbrella's Mission Statement states:
"Our mission is to bring to the concrete market innovative products combined with a consultative approach that resolves common problems, prevents future issues, and creates solutions for Architectural Concrete.  We accomplish all of this with an environmentally conscious systems approach, consistently found under one Green Umbrella."
Bringing products to market is followed by driving demand.  Demand is driven by education.  Architects and Owners need to know what can be built.  Contractors need to know What products & treatments, Why those products & treatments and How and When to implement those products & treatments for the best Architectural Concrete possible.
Green Umbrella Training introduces concrete contractors to products & treatments through a combination of classroom and field training.  Examining what a product is made of and how it works, better equips the craftsman to implement solutions in the field.  The concrete industry is full of products, treatments, means & methods – understand why it's good to be under the Green Umbrella!
No one knows everything about concrete.  Join us and we will share some of the things we have learned.  See how Green Umbrella can Cut your Labor, Cut your Downtime and Cut your Environmental Impact!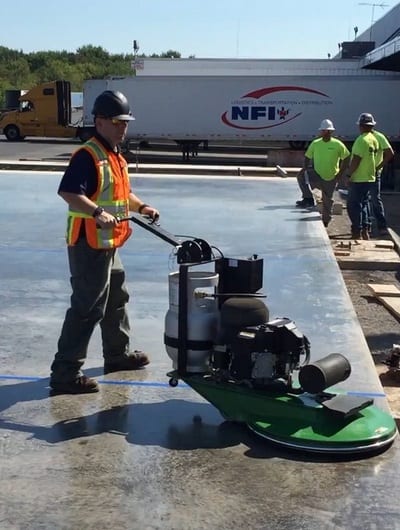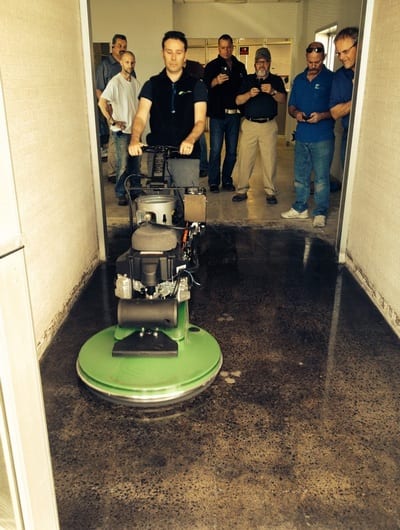 KNOWLEDGE - Defining & Inspiring
Familiarity with facts acquired by personal experience, observation, or study.
UNDERSTANDING - Evaluation Tools & Techniques
Comprehension of a rather simple kind or a full and profound realization of the inner nature, underlying reasons, and significance of complex matters.
CERTIFICATION - Polling, Testing, Verifying
Sound judgment, based on knowledge and understanding; the ability to use knowledge and understanding successfully to solve problems, avoid or avert dangers, attain certain goals, or guide others in doing so.
Message Us
Get In touch below and register today for training.
Office Location
20 Jetview Drive 
Rochester, NY 14624
Email
info@greenumbrellasystems.com