Ram Board
Green Umbrella® Recommended 
Construction Protection
Ram Board Concrete Protection
Ram Board is 100% recyclable and is manufactured completely from reclaimed paper. For projects seeking LEED certification, MR Credit 2 requires that a certain amount of disposable products used on the job be diverted toward recycling. Since Ram Board is 100% recyclable, all of it can be diverted to recycling. This significantly increases the amount of disposable material on the job to be diverted to recycling, thereby helping to gain up to two extra LEED points.
Construction Protection
Green Umbrella® & Ram Board
Ram Board is heavy-duty, temporary floor protection that benefits contractors, architects, and owners. Designed with cost efficiency in mind, it lays out quickly and can be reused. Ram Board is non-staining and uses Vapor-Cure technology, allowing for the proper curing of concrete.
Spill Guard technology protects against water, mud, paint, and more. Ram Board provides proven and trusted protection for new and existing concrete and is the top choice among contractors worldwide.
Ram Board is committed to being a good steward of the environment and is FSC certified. It is composed of 100% recycled materials and contributes toward LEED credits.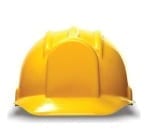 CUT YOUR LABOR
Concrete craftsmen can work freely if given access to a site before the construction of interior walls and finishes
They can utilize larger grinders and access more of the floor, significantly reducing labor and producing a better concrete floor from wall to wall
Ram Board protects the floor during the remaining construction phases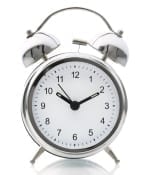 CUT YOUR DOWNTIME
Completing concrete flooring early advances a project's schedule
Projects can be accomplished significantly faster, often in less than half the time, if given early access
Finished concrete will be protected by Ram Board for the duration of the project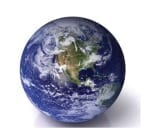 CUT YOUR ENVIRONMENTAL IMPACT
Green practices employed at the plant
Ram Board is composed of 100% recycled components
It contains a minimum of 90% post-consumer material
After use on the job site, Ram Board can be reused or recycled
A GREEN UMBRELLA RECOMMENDED PRODUCT
Ram Board protects your construction environment.
Don't forget floor protection when specifying Green Umbrella® treatments to cut labor, downtime, and environmental impact. Ram Board will protect your investment and ensure your construction project stays on schedule.
Features & Benefits
Heavy-duty temporary floor protection
Lays out fast
Non-staining
FSC® certified
Recycled and recyclable
Save on labor and damage repair
Earn up to two LEED points on projects seeking USGBC certification
Exclusive Vapor-Cure™ technology
Flex-Fiber™ technology
Spill Guard™ technology
Made in the U.S.A.