Making the Complex Simple

A systems approach solution is at the core of Green Umbrella's environmental team approach to architectural concrete design. With many components possible on each concrete project, we are making the complex simple by creating architectural concrete floor systems based on clear product value statements.
A successful concrete project, like a good book or movie, has a good beginning, middle, and end.
A consultant who takes the initiative to understand your specific project and needs can produce a solutions-driven specification that includes only what is necessary and eliminates waste of products and time.
Our goal is your goal—create the best concrete canvas comprised of quality, lasting, and proven components that reduce or eliminate cracking, curling, and other structural and visual issues.
If authentic architectural concrete is your end goal, the final product should be free of footprints, trowel marks, and other imperfections. How is this achieved? Green Umbrella recommends a process using innovative integrally troweled concrete and a wet abrasive cut using liquid cutting agents. How the concrete is worked will impact the finished product. It is critical to incorporate best concrete practices.
Whether concrete treatments are introduced at the batch plant, on the day of placement, or decades later during the GHP (grind, hone, polish) process, they should work together. A systems approach to concrete treatments leads to consistent, problem-reducing results.
When specifying any concrete slab or surface that will be mechanically polished, the better the equipment used, the better the finished floor. Ride-on power trowels generate high RPM and have the needed weight to consolidate concrete surfaces. Propane grinders cut wet, preserving indoor air quality (IAQ), and process the surface with a superior approach and higher production rate.
An awarded craftsman will make the dream a reality through a conscientious desire to produce quality work that shows respect for the environment. A trained and certified Green Umbrella craftsman ensures that the concrete will be of the highest quality regardless of the challenges faced on each unique project.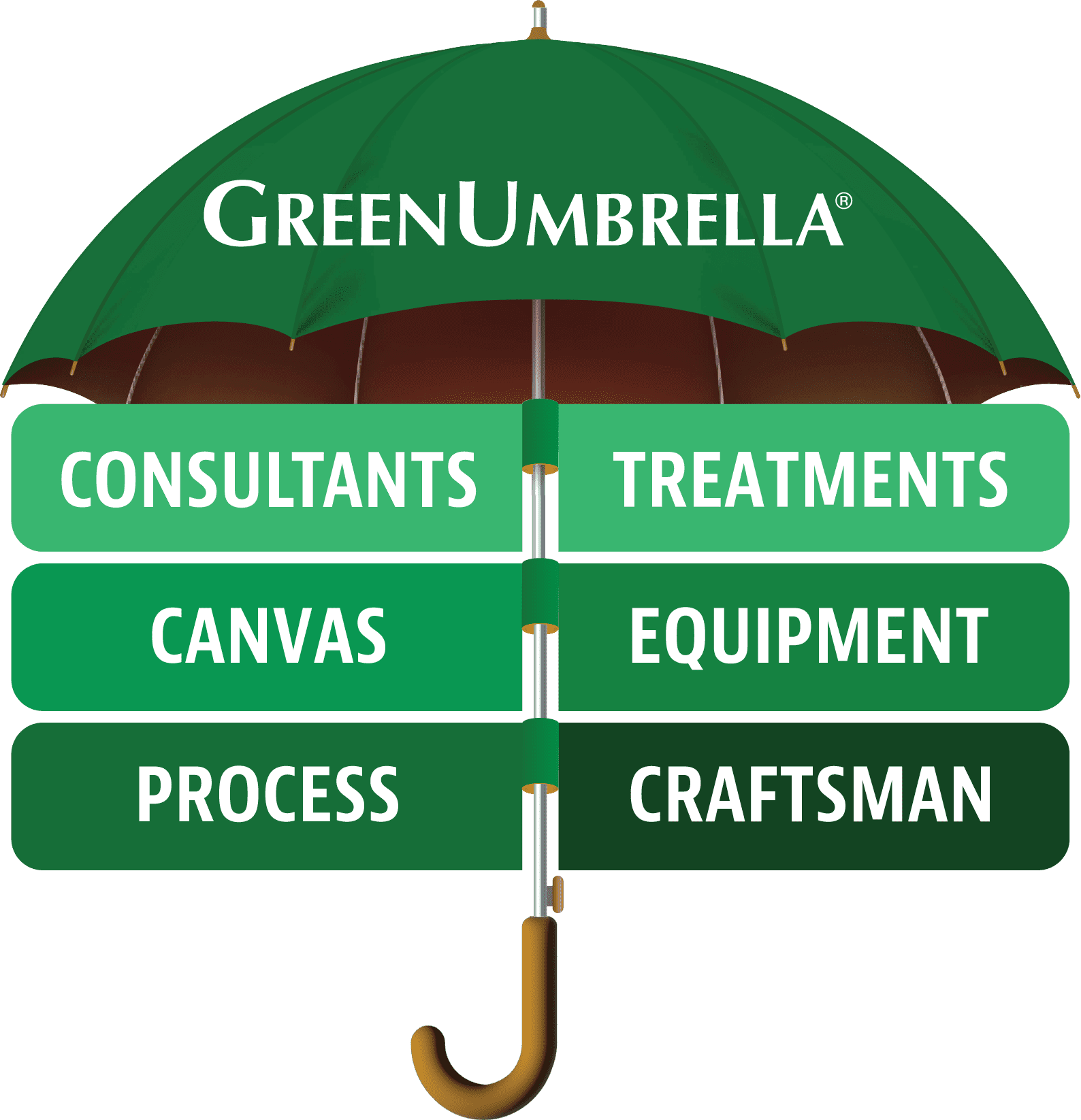 Environmental Team Approach
Products that work Together