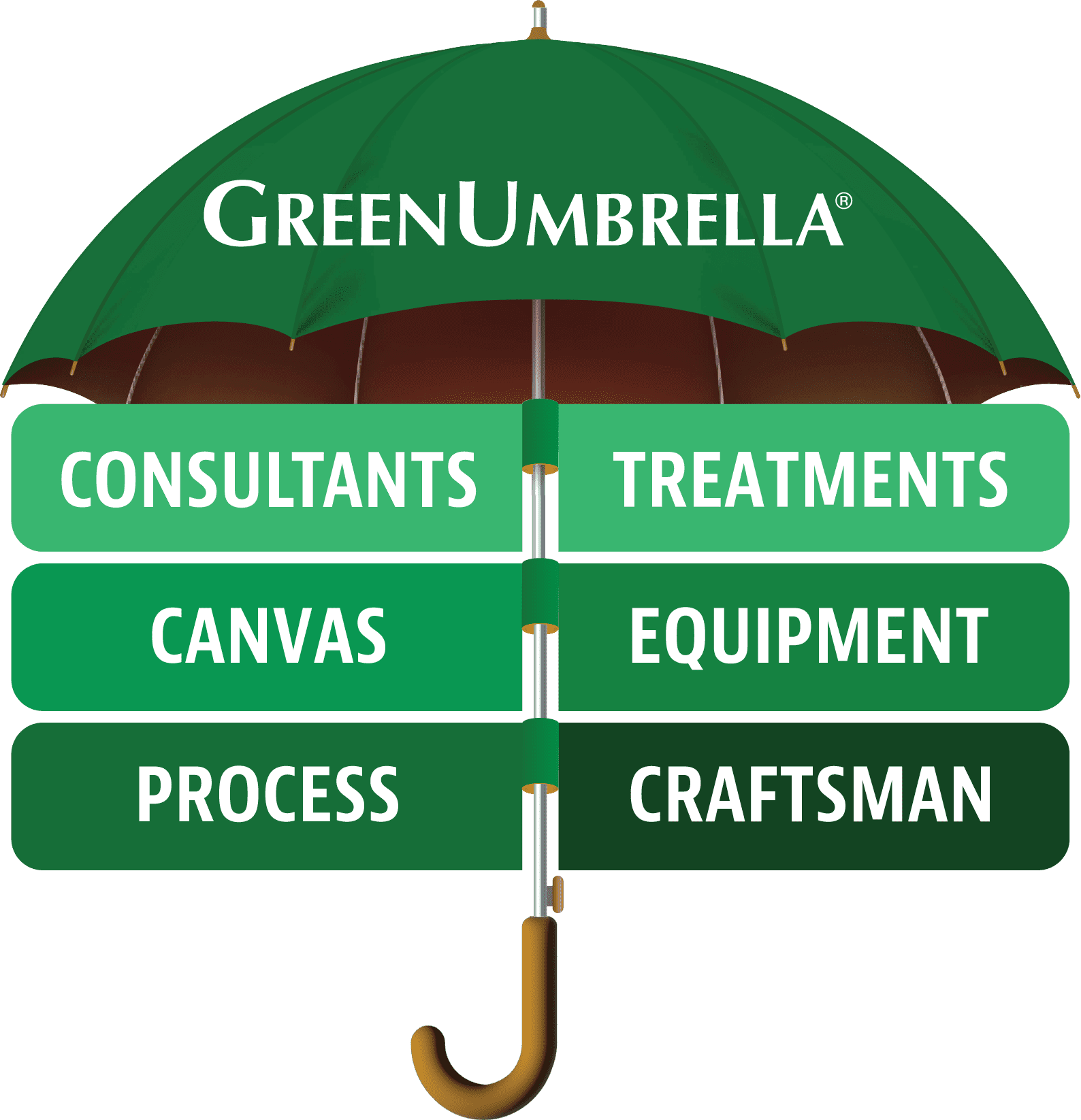 INITIATIVE – INSIGHT – SPECIFICATION
Green Umbrella starts with our consultants showing initiative. Design professionals, owners, and contractors need someone willing to take the initiative in connecting you with solutions for sustainable concrete. We freely share collective insight by investing in our industry with continuing education presentations created for design professionals, general contractors, and craftsmen. We can assist you in understanding past project failures and help you build your specifications for future success. With all the products needed for a project, it is essential to have someone giving you the direction you need.
EXPANSIVE COMPONENTS – ISOTOPIC REINFORCEMENT – INTEGRALLY TROWELED
In new construction, Green Umbrella starts by recommending expansive components for the concrete, or "the canvas." We begin by helping the designer specify a mix design to create a substrate that will fit the unique needs of polished concrete. Even if your concrete will not be exposed and will have other finishes and floor coverings, giving attention to the canvas will promote savings and quality in later stages of construction. Modern fiber technology reduces or eliminates cracking using isotropic reinforcement. The option of finishing with an integrally troweled placement system cuts labor, downtime, and environmental impact.
TRAINING – BEST PRACTICE – EDUCATION
A process is not purchased; it is trained. It is simply identified as best practice. For over 15 years, Green Umbrella has focused on the education of our craftsmen.
PH NEUTRAL – NON-RESINOUS POLYMER – INSOLUBLE
Our concrete treatments work together and promote Green Umbrella's product mission to reduce labor, downtime, and environmental impact. Our key concrete formulations are non-sodium and do not generate hazardous waste. Our flagship treatments are 100% reactive, insoluble, non-resinous polymers, and pH neutral when possible. Much of this is accomplished using a family of formulations unique to the industry.
INCREASED PRODUCTIVITY – REDUCED LABOR – QUALITATIVE RESULTS
Our flagship high-productivity concrete grinder, the StoneExtreme, is capable of producing the largest number of completed square feet per abrasive per hour in the entire grinding equipment industry, reducing labor. Our flagship profiler, the RTPMax, surpasses grinders by 3x the production rate, again the most in our industry.
Zero issues to cut wet or polish dry; one machine does it all. The use of propane-powered equipment increases productivity and reduces hidden expenses.
Green Umbrella equipment has been engineered or selected to achieve our mission to cut labor, cut downtime, and reduce environmental impact and provide qualitative results.
COMMITMENT – UNDERSTANDING – CERTIFIED
Green Umbrella craftsmen are contractors committed to meeting specifications and producing high-quality installations. Our craftsmen understand and are certified in the mechanical processes and treatment applications that create an architectural concrete floor. Our master craftsmen are ACI flatwork certified. All are committed to best practices and the success of the project.