For Architects and Engineers
Green Umbrella® sets the industry standard in architectural concrete floors with products and services designed with architects and engineers in mind.

From Specification to Completion
Green Umbrella understands the design process and how to maximize the benefits of Green Umbrella concrete products in a diverse range of commercial and industrial settings.
We understand the unique needs architects and engineers have in the design process for projects involving concrete surfaces. We provide a complete spectrum of resources, including;
Product consultation
Training
Continuing education resources
Editable specs
We are committed to helping architects and engineers create beautiful and durable concrete surfaces, giving lasting value to projects.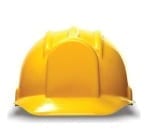 GREEN UMBRELLA CUTS YOUR LABOR, CUTS YOUR DOWNTIME, AND CUTS YOUR ENVIRONMENTAL IMPACT, ADDING SAVINGS AND BEAUTY TO YOUR NEXT ARCHITECTURAL CONCRETE PROJECT.
Green Umbrella provides a comprehensive menu of training, certifications, and continuing education resources for architects and engineers.
Lunch & Learn seminars
Continuing education units for a variety of certifications (LEED, AIA, and more)
Training courses addressing a wide variety of concrete topics
Certification courses for engineers and craftsmen
Custom training seminars to suit specific projects

Specify our products in SpecLink, the industry's most advanced, intuitive, and widely used specification-writing software.
What Issues Are Architects and Engineers Facing With Architectural Concrete Floors?
Curling or Cracking

79%

79%

Inconsistent Color

67%

67%

Future Maintenance

54%

54%

Stain Resistance

53%

53%

Gloss

34%

34%
What Are Major Issues With Specifying Polished Concrete?
Contractor Performance

43%

43%

Finished Product

34%

34%

Scheduling

6%

6%
Why Would You Specify Polished Concrete?
Visual Appeal (Color, aggregate, gloss)

54%

54%

Durability

19%

19%

Environmental Consideration (Sustainability)

17%

17%

Versatility

7%

7%

Cost

3%

3%
What Is Most Appealing About a Systems Approach?
Fewer Product Conflicts

57%

57%

Fewer Manufacturers to Consult

18%

18%

Fewer Questions From the Installing Contractors

13%

13%

Less Downtime

13%

13%
Continuing Education Webinar Events
Green Umbrella provides continuing education options for professionals at all stages of architectural concrete.
American Institute of Architecture Online HSW/LU Presentations
Sustainable Concrete Polishing Products & Methods Courses
Message Us
Get in touch to learn more about concrete solutions for architects and engineers.
Office Location
20 Jetview Drive
Rochester, NY 14624
Office Hours
Monday to Friday
9 AM – 5 PM
Email
info@greenumbrellasystems.com